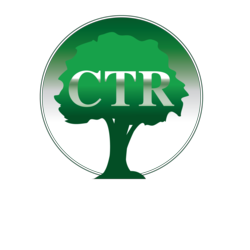 Getting unpaid back taxes resolved is a critical move to anyone struggling with IRS or state tax debt.
Los Angeles, CA (PRWEB) February 20, 2013
CTR's Los Angeles tax lawyer is now offering debt resolution services to taxpayers that have unpaid back taxes owed to the IRS and state tax agencies. Clients that have previously worked with the company on other tax issues have formed lasting partnerships with their assigned specialists. From time to time, the company would see taxpayers they had helped in previous years struggling with IRS debt. In an effort to become a full-service tax company, they decided to begin working on federal and state tax debt resolution.
In order to offer these new debt relief services, CTR's tax specialists had to be trained in all aspects of tax debt relief. The curriculum given to Orange County tax attorneys focused on the different resolution programs and the eligibility criteria, necessary forms and processing methods required for each. The training was received well by the company's tax debt experts. Feedback from participants informed the heads of program development that they can expect to see significant success and customer satisfaction as clients work with CTR's professional Orange County tax lawyers to resolve their debt.
"This new program will help redefine our company as a location for all of your tax needs," said a CTR representative. "You can come to us with any tax issue from preparation to debt settlement. Regardless of your situation, you can be assured our Los Angeles tax attorneys will handle it with care, accuracy and professionalism."
CTR's debt relief experts will now spend time understanding their clients' debt from all sides. Seeing the full picture of their debt is going to help tax specialists provide taxpayers with sound advice on which debt settlement option will most efficiently satisfy their obligation to the IRS or state. Coupled with that will be warnings of the effects an individual may see from continuously unpaid back taxes. This goes along with training that the company's debt relief specialists received on showing taxpayers how to avoid or get rid of penalties, tax liens and levies.
CTR's Orange County tax lawyer is serving both business and individual taxpayers under this new program. For those on the business side, the company developed a plan around estimated tax payment submittals, business record analysis and levy action prevention. Under the new program's guidelines, CTR committed to protecting its clients' bottom lines from seizure of assets and garnished wages. Specialized wage garnishment attorneys have been assigned to any taxpayers that are facing this collection effort from their debtor, whether it is the state or federal government.
"Getting unpaid back taxes resolved is a critical move to anyone struggling with IRS or state tax debt," stated a CTR Orange County tax attorney. "We've seen debt collection efforts make a taxpayer's financial life more difficult. Our new program gives our employees the necessary tools to stop debt collection and reach settlement agreements that satisfy both the taxpayers and the government tax agencies. Tax debt resolution is one of our main focuses and we will do whatever it takes to reconcile your balance quickly and efficiently."
CTR offers tax debt resolution and tax services for individuals and businesses across the United States. The company uses a three step program to create personalized strategies to help taxpayers settle their IRS debt. The company offers many services, including: state and federal tax debt resolution, IRS audit defense, tax preparation and bookkeeping.