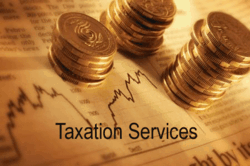 Legislation could start making services that are provided taxable; even though they are located in the cloud.
Boise, Idaho (PRWEB) February 13, 2013
Services such as dry cleaning, veterinary care and car washing are not considered taxable. However, when moving services to something like cloud computing the rules are beginning to get blurred and legislators are trying to play catch up. While companies like BlueFinn, that provide marketing in Grand Junction Colorado, don't feel the weight of these pressures, some of their clients could be affected by the new legislation. The questions about taxing Software as a Service (SaaS) are stirring up controversy and even anger in business owners.
"Now … I'm mad." says Matt Rissell. As an owner of a time tracking company named TSheets in Idaho, Matt is more than frustrated by the legislation that could start making the services he provides taxable; even though they are located in the cloud.
"The Departments of Revenue in Colorado, Kansas, Iowa, Missouri, California and the majority of other states have determined that cloud-based software paid for by subscription is not subject to sales or use tax." The main reason for these services not being taxed have to do with the fact that the software is a downloadable product. Unlike a software CD in a store, cloud services don't offer you an actual physical product.
One author at Grant Thornton gives several questions that companies should ask themselves if they offer SaaS.
How does my company market itself? Does it portray itself as a SaaS provider on websites, in brochures and in advertising?
Does my company merely collect or store a user's data, or does it perform analysis, calculations or manipulations?
What language is contained in our sales agreements? Are those agreements called professional services contracts, subscription agreements, license agreements or something else entirely?
Am I providing services that are facilitated by software/SaaS? (For instance, do we just use the software/SaaS internally to provide professional services to our customers? Or is the customer actually using the software/SaaS?
Is my service purely automated or is human intervention (i.e., transcribing user-provided data manually) essential to rendering the service? If so, is there a point where my service more closely resembles a nontaxable professional service (rather than a taxable service)?
The future is uncertain at this point as to what criteria businesses will be taxed in regards to SaaS. One thing is certain is that the rules are changing. The best bet for a company to do is to make sure they are ready to answer questions regarding their service. Getting involved in the discussion can prove to be beneficial for businesses as legislation is currently underway.