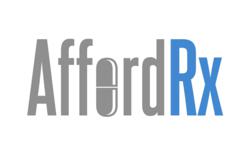 Margate, NJ (PRWEB) February 12, 2013
http://www.AffordRx.com is offering free Focalin prescription discount cards for use by families or individuals who are struggling with the effects of ADHD.
According to the CDC (Center for Disease Control and Prevention), the American Psychiatric Association reports that somewhere between 3% and 7% of school-aged children in the United States have ADHD, or Attention-Deficit Hyperactivity Disorder, though some studies estimate the percentage could be even higher. A study by ConsumerReports.org suggests that roughly half of American families have difficulty paying for prescription medications even if they have some insurance coverage.
To combat these chilling figures, AffordRx offers Focalin coupon cards completely free of charge. These cards allow a user to get steep discounts on many common medications, whether the cardholder is uninsured or has insurance that does not cover all of his or her current prescription needs. In additional to Focalin discount cards, the company carries prescription discount cards for several other ADHD medications for children and adults.
AffordRx believes that all Americans are entitled to prescription coverage, regardless of whether or not they are able to carry medical insurance. ADHD medications are particularly important, as they are most often taken by children. Children who are unable to take their medications regularly can experience behavioral problems, lack of control, and may even miss school if their condition goes treated. High cost and lack of access force many parents to skip doses or even forgo prescription refills altogether. This affects not only students and parents, but also teachers and classmates.
Focalin coupons are available to prescription discount cardholders from AffordRx. These cards are accepted at more than 59,000 pharmacies across the nation, including major pharmacies such as RiteAid, Walgreens, Kmart, Target, Safeway, Cub, and CVS as well as many independent drug stores. The cards cannot be used in conjunction with health insurance to reduce copays. A user can print a Focalin discount card instantly from a home printer and use it the same day, or the card can be ordered and sent via postal mail directly to the user. There are no membership or enrollment fees, and the cards do not expire. Focalin coupons, along with coupons for many popular medications, can be found at AffordRx.com.
AffordRx offers discounts on many other brands of prescription medication. Including:
Adderall Coupon
Moxeza Coupon
Vyvanse Coupon
To take adavntage of a prescription drug coupon simply print the coupon card and hand it to the pharmacist when picking up your prescription medication.