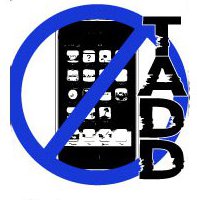 Bottom line, texting while driving can kill somebody!
Bellevue, WA (PRWEB) February 14, 2013
Teens Against Distracted Driving has partnered with Dylan Martin Racing to spread awareness of the dangers of texting and driving around the country. Jason Epstein, the founder of TADD and personal injury attorney at Premier Law Group in Washington State, knew that it was important for teens to hear this message from one of their peers. Who better to educate other young drivers about the dangers of distracted driving than a professional race car driver? Add to this that Dylan is 15 years old, and it's clear that he is uniquely situated to teach teens about safe driving habits.
"Dylan knows as a race car driver what it feels like to wreck at high speeds. He understands why it is so important to keep your eyes on the road," said a representative from Dylan Martin Racing. "He doesn't worry about getting hurt, but when he gets into his personal car he is very aware that without his roll cage, helmet, neck restraint, fire suit and 5 point harness...he can get hurt. When racing, everything happens so quickly that a small distraction can cause a wreck in seconds. Dylan has to be so cautious of everything around him on the track. He wants his peers to understand that any small distraction while they are driving can be deadly. They most likely will not walk away like he does when he wrecks his race car. Bottom line, texting while driving can kill somebody!"
It's clear that Dylan Martin will be a great asset to TADD in their quest to keep everyone on the road safe by teaching young drivers safe driving habits early. This cause is close to Dylan's heart as well, for though he loves to race, if he can use his racing career to help or save one life, "that is greater to him than any victory he can earn on the track."
Teens Against Distracted Driving looks forward to working with Dylan Martin Racing on their mission to eradicate texting and driving.
About Teens Against Distracted Driving
Teens Against Distracted Driving is an organization developed by Jason Epstein in Seattle, Washington, a partner at Premier Law Group. Disheartened by the number of totally preventable accidents he saw in his work as an auto accident attorney, Jason sought a way to bring the message of safe driving to teens in his area. He started giving talks at local high schools and encouraging them to take pledges to never text and drive. He has been doing so ever since, and has partnered with attorneys in several states to spread the word even further, as well as families of those affected by texting and driving. To take the pledge or learn more about how you can help, visit http://www.teensagainstdistracteddriving.com