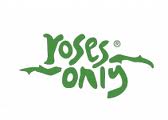 Sydney, NSW (PRWEB) February 13, 2013
In the wake of the GFC, spending on non-essentials understandably took a downward turn. In recent years, however, retail industries have seen a steady return to form and this Valentine's Day promises to see that trend continuing.
Last year, industry researcher IBISWorld projected that spending on Valentine's Day would grow by 4.8%. Estimates for 2013 predict continued stable growth, with domestic tourism, jewellery, hospitality, and online flowers businesses being amongst the big winners.
One company who specialise in selling flowers online have certainly noticed this encouraging growth, particularly from mobile users.
Roses Only have seen a 100.88% increase in traffic to their mobile site during the month leading up to Valentine's Day from visitors on mobile devices such as smart phones and tablets.
This marked growth is a strong indication that mobile sales of flowers and roses are picking up, with flower delivery in Sydney and Melbourne experiencing the strongest growth so far.
For further information, please visit: http://www.rosesonly.com.au
Or contact Patrice Gibbons at Roses Only | +61 2 8346 9318 | patrice(dot)gibbons(at)rosesonly(dot)com(dot)au
About Roses Only
Formed in 1995, Roses Only is part of a family owned business that brings together 45 years of retail and floristry experience. Now Australia's leading floral retailer, they offer a wide range of exquisitely boxed long-stemmed roses, gerberas, lilies tulips and variety of mixed seasonal flowers, in addition to floral arrangements and bouquets, accompanied by French champagne, premium red and white wines, teddy bears and chocolates.
Roses Only has a multinational presence delivering throughout Australia, Auckland (New Zealand), London (United Kingdom) and launched in Singapore in January 2013.