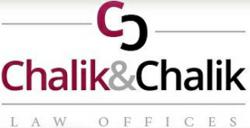 Fort Lauderdale, FL (PRWEB) February 12, 2013
Those who are injured in a car accident of any kind, either in the Fort Lauderdale area or throughout Florida, will benefit from the helpful advice and legal answers provided in the book "Aftermath". This book was written by the Fort Lauderdale injury lawyers at Chalik & Chalik to help accident victims through the traumatic aftermath of a serious accident. The book specifically outlines the seven most common mistakes that accident victims make and how they can protect their right to compensation under the law.
Car accidents are known for being emotionally traumatizing and they can bring about devastating injuries for anyone who is involved. The period of time directly following a serious accident often plays a critical role in the victim's ability to file an accident claim that is effective, and this book provides helpful tips in this regard. "Aftermath" is both easy-to-understand and insightful into the legal world of personal injury law, and readers will learn how they can navigate through the complex legal system.
The legal team at Chalik & Chalik believes that educating accident victims is the best way to be successful in their case, and they also offer a complimentary initial consultation for the victims of car accidents. During this complimentary consultation, all questions will be answered and concerns addressed by a legal professional who has the clients' best interests in mind. Recovering the fair amount of compensation that accident victims deserve can be extremely difficult, but a Fort Lauderdale personal injury attorney at the firm will advocate for the maximum amount that victims deserve for their pain and suffering. Medical surgeries, treatments, and other costs following an accident can bring about financial distress, and filing a claim is almost necessary to avoid hardship following an accident. Speak to a trustworthy attorney before accepting money from an insurance company, such as a lawyer at Chalik & Chalik, to make sure that the insurance company does not force a claim that is less than the appropriate amount.
As a husband and wife team, Chalik & Chalik understands the importance of building personal relationships with their clients. The firm strives to work closely with every client to understand their legal goals and to achieve the best outcome possible in each case. In addition to car accidents and truck accidents, the injury lawyers at the firm also handle premises liability cases, product liability claims, work injuries, birth injuries, boat accidents and more. Call a Fort Lauderdale personal injury attorney at the firm today to schedule a case evaluation where to discuss any accident or injury case.