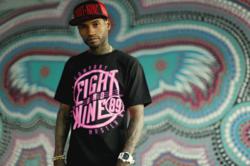 "We're excited to show in Vegas for the first time and are hearing great buzz surrounding Project MVMNT." - Raymond Guilbault (Founder & Creative Director)
Las Vegas, NV (PRWEB) February 12, 2013
February 19-21, buyers will head to Las Vegas for the Project Trade Show where the MVMNT section will host the hottest streetwear brands and skate companies that drive youth culture. Miami-based streetwear brand 8&9 Clothing will showcase new lines for spring and summer 2013.
With an all new format PROJECT will launch a destination focused on the development of the genre called Project MVMNT. Directed by Kenny Mac, former Brand Director at LVMH, Project MVMNT will serve as an area dedicated to the community and businesses driving the growth of youth culture. The show will unveil up-and-coming trendsetters - bringing together unique brands in a fresh, fun environment. A collection of resources focused on elevating and expanding the business of youth culture.
8&9 Clothing is known for its loyal grass roots following among young sneaker heads. The MVMNT show is the perfect arena for Miami based 8&9 Clothing's Vegas debut. Buyers can find 8&9 in booth #11141. Founder and Creative Director Raymond Guilbault says "We're excited to show in Vegas for the first time and are hearing great buzz surrounding Project MVMNT."
8&9 is an independent company known for poignant graphics and colorways drawn from classic and current footwear. Graphic inspirations in the line range from pop culture, to music, the streets and politics. There's definitely more to 8&9 clothing than the average person will see on the surface making it a brand of choice for tastemakers & discerning shoppers. For more about the 8&9 life follow @8and9 on twitter or instagram. Buyers can contact inquiries(at)8and9(dot)com for appointments or stop by booth #11141