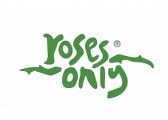 Sydney, NSW (PRWEB) February 13, 2013
Traditionally, women have been the most expectant participants in Valentine's Day celebrations. The last couple of years, however, have seen more men waking up to the fact that romance is a two-way street - and some of them are very happy to receive flowers and gifts from their significant other.
Valentine's Day spending has always had it's peaks and troughs. With the economy now experiencing recovery in some areas, women and men are both getting serious about the giving and receiving of Valentine's Day roses, gifts, and even holidays.
Recent IBISWorld surveys have found that the top three Valentine's Day gifts remain lingerie (38%), chocolates (36%), and flowers (31%), with both genders expecting to part with between $35 and $50 on presents.
On average, women are buying the majority of cards and men are buying the lion's share of roses on Valentine's Day. Last year did see a rise in the number of women purchasing flowers and chocolates for their loved ones, however (up to 30% of flowers were bought by women in Australia, in February 2012), and this behaviour is expected to continue.
These results and projected sales figures represent a growth in the sales of flowers for retailers, following on from the leap to $45.9 million in nation-wide Valentine's Day revenue experienced in 2012.
Roses Only released a Valentine's Day e-magazine on Feb 1st 2013 to help users organise a perfect date for their Valentine this year. More info at http://www.rosesonly.com.au/valentines-emag/
For further information, please visit: http://www.rosesonly.com.au
Or contact Patrice Gibbons at Roses Only | +61 2 8346 9318 | patrice.gibbons@rosesonly.com.au
About Roses Only
Formed in 1995, Roses Only is part of a family owned business that brings together 45 years of retail and floristry experience. Now Australia's leading floral retailer, they offer a wide range of exquisitely boxed long-stemmed roses, gerberas, lilies tulips and variety of mixed seasonal flowers, in addition to floral arrangements and bouquets, accompanied by French champagne, premium red and white wines, teddy bears and chocolates.
Roses Only has a multinational presence delivering throughout Australia, Auckland (New Zealand), London (United Kingdom) and launched in Singapore in January 2013.