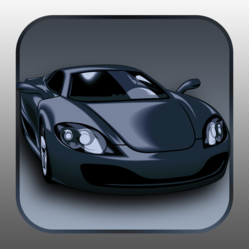 This is a must have for any salesperson and will give that extra boost to your sales numbers!
USA (PRWEB) February 13, 2013
A1 Software Group has released its newest app for the iPhone, Salesman's Best Friend CRM. This CRM software is very noteworthy because of its innovative search options for inventory and customers. Salesman's Best Friend allows the user to add and search customers based on the customers' need and current inventory. The application also allows for the user to set appointments and save them directly to the iPhone calendar. The salesperson can even email or call the client directly from the app.
One of the most common situations when working in the automotive industry is having a customer who is looking for a specific vehicle that you don't have in stock. With Salesman's Best Friend you can easily store vehicles your client is looking to purchase. When the vehicle becomes available the innovative search feature will help you narrow down potential customers looking for that vehicle or similar vehicles.
The app supports both English and Spanish. Additionally, the app includes support for international measurements and currency so it can be used worldwide. One of the key features of the app is that it allows the salesperson to have a personal backup of his or her clients. The app has no advertisements and no subscription fees. A1 Software Group is currently working on an Android and iPad version of the application and intends to make new updates for language packs and features. Salesman's Best Friend CRM was designed by an Emory graduate/successful Toyota salesperson to simplify managing, customers and inventory. Salesman's Best Friend CRM is available worldwide in the Apple App store for $24.99.
Additionally, A1 software group is also devoted to producing CRM apps for other industries such as reality, insurance, and retail. Besides creating CRM apps, A1 software Group consults with companies to help build and market iPhone and Android applications.