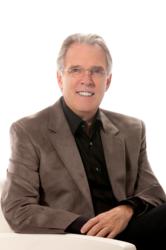 Rockville, MD (PRWEB) February 12, 2013
Metropolitan Regional Information Systems, Inc. (MRIS), the Mid-Atlantic Multiple Listing Service (MLS) that facilitates nearly $103 million a day in real estate transactions, announced that its President and CEO David C. Charron has been named one of the most influential real estate leaders of 2012 by Inman News, the nation's leading source of independent real estate news.
"It's such an honor to again be recognized as one of the most influential leaders in real estate along with my peers," said Charron. "As one of the most productive MLSs in the nation, MRIS is committed to providing innovative technology to help real estate professionals grow their business and I'm proud to be a part of this organization."
The annual Inman list recognizes the 100 most influential brokers, thought leaders and visionaries in real estate. The review committee selects leaders "who embody leadership, ingenuity, strength, conviction, power, persistence, perseverance and progress." The unranked list is broken into categories representing leaders from brokerages, franchisors, & brokerage organizations; government; industry trade groups & MLSs; media, blogging, social media, & marketing; mortgage, title, & ancillary services; and technology.
Charron was included in Inman 100's industry, trade groups and MLSs category for the 7th year in a row. As the MRIS CEO since 2001, Charron is responsible for overseeing all operations and ensuring ongoing communications with the MRIS Board of Directors and MRIS Shareholders. Charron previously managed several organizations that successfully defined, marketed, and delivered information systems to real estate professionals. He has an extensive background in real estate, information systems, and Internet business solutions.
Charron and MRIS continue to provide innovative technology and marketing tools to real estate professionals for faster, easier and more efficient listings. MRIS supports over 43,000 real estate professionals with real estate in real time. In the past year, MRIS launched MRIS Homes™, a patented GPS-enabled dual-purpose mobile app that provides consumers and real estate professionals with listing information on the go.
A national expert in residential real estate, executive leadership and industry collaboration, Charron serves as Chairman of the MRIS Investment Committee, was a founding member of the COVE Group, served as a Board member of the REALTORS® Federal Credit Union, and was a member of the NAR MLS Policy Committee. Charron was also recently named to the National Association of REALTORS® Dr. Almon R. (Bud) Smith, RCE, AE Leadership Society. Commonly known as the Smith Society, it is one of the real estate industry's most coveted awards for excellence in industry and professional leadership. Charron was selected "Volunteer of the Year" by the National Eating Disorders Association, which provides education and awareness to individuals and families suffering from eating disorders.
To view Charron's recognition in the Inman Top 100, please visit: http://www.inman.com/inman100/2013/david-charron.
ABOUT MRIS
Metropolitan Regional Information Systems, Inc. (MRIS) celebrates 20 years of Real Estate in Real Time™. We're a leading provider of real estate information technology and services, and are frequently ranked among the most productive Multiple Listing Services (MLS) in the nation, facilitating over $38 billion in system wide sales in 2012. In its core market, MRIS supports over 43,000 real estate professionals spanning the Mid-Atlantic region, including Maryland, Northern Virginia, Washington, D.C. and parts of Pennsylvania, Delaware and West Virginia. MRIS provides a portfolio of technology solutions and proprietary databases for real estate professionals, as well as broker and agent software products and an industry-leading consumer portal, HomesDatabase.com. In addition, the CURE Solutions Group, a subsidiary of MRIS, provides proprietary back-end technology to other MLS systems, which serves nearly 150,000 customers each day. Visit MRIS at http://www.MRIS.com and our web based TV station, http://www.mrisTV.com. "Like" us on Facebook/MRISonFB, follow us on Twitter, @MRIS_REal_News and be sure to visit MRISblog.com for real-time news and company updates.
###