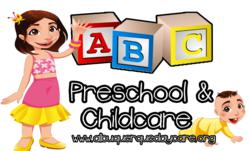 Our curriculum is specially designed to stimulate and educate the creativity and intelligence of children in every stage of their development. We currently provide a healthy, educational and nurturing environment for children of ages 6 weeks to 12 years
(PRWEB) February 12, 2013
Albuquerque, NM: ABC Preschool & Childcare has announced the opening of a new preschool and daycare center, in an effort to better serve Albuquerque and Rio Rancho clients looking to access quality childcare, and before and after school services.
The new Albuquerque Preschool center located at 9170 Coors Blvd, Albuquerque, NM 87120 is ABC Preschool & Childcare's fourth location in Albuquerque (fifth location overall) and is part of the organization's constant expansion strategy to provide clients access quality childcare services offered in a friendly, nurturing, and healthy environment.
PR partner for ABC Preschool & Childcare,SMA Press,revealed that the opening of the new daycare in Albuquerque at Coors & Paseo Del Norte is an important step in their strategic network expansion across Albuquerque and Rio Rancho.
The importance of childcare has been confirmed by several recent studies carried out by the U.S. National Institute of Health, whose findings revealed that high quality childcare will provide a significant boost to academic performance, early acquisition of language, and school readiness skills. According to the study findings, children who have a high quality childhood educational experience are four times more likely to earn a college degree, hold steady jobs, and be responsible parents.
More to that, psychologists have confirmed the importance of personal interaction between children aged 1 to 4 and someone other than the parent, underlining the role of the child-daytime caregiver relationship in the child's future development as a responsible and mentally-healthy adult.
Providing quality childcare in Albuquerque is of the utmost importance for the owners of ABC Preschool & Childcare."The educational activities children engage in at our centers are meant to sustain their cognitive, language, social and emotional development", continued representative for ABC Preschool. "Our curriculum is specially designed to stimulate and educate the creativity and intelligence of children in every stage of their development. We currently provide a healthy, educational and nurturing environment for children of ages 6 weeks to 12 years."
For more information about ABC Preschool & Childcare's mission and goals, please visit http://www.albuquerquedaycare.org.
About ABC Preschool & Childcare
The goal of ABC Preschool's Daycare Services is to produce happy, intelligent, well-adjusted children. At their Albuquerque daycare centers parents will find a nurturing, educational environment for children of ages 6 weeks to 12 years. Classes include infant, toddler, preschool, and before and after-school programs.
Contact Information:
ABC Preschool & Childcare
3615 Candelaria Rd NE
Albuquerque, NM 87110
USA
Phone number: (505) 888-1668