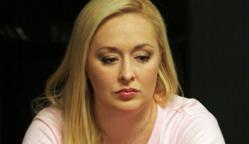 Miami, FL (PRWEB) February 12, 2013
Mindy McCready, known for her short but successful country music career in the 1990s, has checked back into rehab according to multiple sources, including Fox News and other sources. Her Dad had her committed into drug rehab, because she had gotten progressively worse in the 3 weeks since her boyfriend died. Her boyfriend, David Wilson, committed suicide and the emotional trauma seems to have taken a toll on McCready. According to her father, she has seldom left the house and stopped bathing.
Andrey Rossin, CEO and founder of Into Action Treatment, runs a small rehab facility in South Florida. He has seen all types of addicts and alcoholics in his center and when asked to shed some light on the topic, he said, "Unless someone is living a proactive life, they are prone to relapsing back into the old life they are trying stay away from. Most likely, this was a precautionary measure to make sure nothing bad happened." For drug addicts, emotional trauma is a very tough thing to handle sober. Most addicts like to hide their pain in their addiction.
Rossin said that untreated addiction is a very tough thing to live with and even more so when the addict or alcoholic is not using the drugs to numb the pain. Emotional trauma is very tough for anyone to go through, but for someone who has addiction issues, it can feel like complete torture if they cannot escape into the substances they are accustomed to using.
"Regardless of whether or not Mindy used drugs, she needs help and support during this challenging time. There is always a way out of the pain that does not include using drugs or alcohol. No matter how dark or tough it seems. Our doors are always open, even for those who have lost hope and don't think they can live a life free of drugs and alcohol. All it takes is 1 call or email to start the healing process," says Rossin.
Rossin runs a small 24 bed coed drug rehab in South Florida. It is the only Big Book Step Study treatment center in the world. They follow the Hyannis format and just celebrated their 1 year anniversary last week. They can be reached at 1-855-933-6732 or via email at intoactiontreatment(at)gmail(dot)-com.