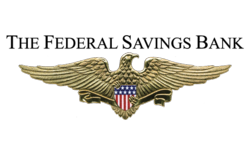 Median existing single-family home price rose in 133 of 152 metro areas.
Chicago, IL (PRWEB) February 12, 2013
The Federal Savings Bank is proud to announce that the number of metro areas recording higher median single-family home prices for the fourth quarter rose significantly in 2012 compared to year-over-year averages. According to a study released by the National Association of Realtors (NAR) on Feb-11th, the national price for 2012 was the strongest seen in seven years.
The report stated that median existing single-family home price rose in 133 of 152 metro areas. NAR chief economist Lawrence Yun said, "Home sales are on a sustained uptrend, mortgage interest rates are hovering near record lows and unsold inventory is at the lowest level in 12 years. These low interest rates are great news for first-time home buyers, and the growing market makes purchasing a property attractive. Potential buyers are now getting the opportunity to buy homes because the unemployment rate is decreasing, incomes are rising, and sellers are showing up since in 2012, the median single-family home price was $178,900, up 10 percent from the median price of $162,600 for the fourth quarter of 2011.
VA loans an option for some home buyers
Veterans may be eligible to take advantage of the growing housing market through a VA loan offered by the Department of Veterans Affairs. VA loans may also allow for those purchasing a home to do so with no money down.
It is also a good time, if an individual already has a VA loan, to use the department's refinancing option. The Interest Rate Reduction Refinance Loan could be beneficial as interest rates on mortgages are at historic lows.