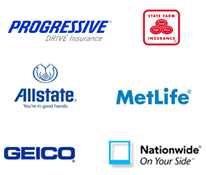 Save up to $540/year on Auto Insurance!
(PRWEB) February 12, 2013
"In February, car insurance rates dropped nationally by an average of $27. The lowest auto insurance coverage dropped to $1,801 per year from previous $1,828 annually," the representitive of BetterInsuranceChoice.com, click here to visit the website, comments.
Insurance rates rose a bit in December and January, but then decreased again in February. Average insurance coverage has been the lowest for almost the past three years.
"Our users are seeing the best savings for almost the past three years. It is the perfect time now to compare rates and trade in your old policy for better one," says the BetterInsuranceChoice.com representative. Click here to get free insurance quote.
About BetterInsuranceChoice.com:
Independent insurance comparison website designed to get best savings for drivers shopping for insurance online. Consumers can work with nationwide brands directly or get matched to local insurance brokers based on needs and budget requirements.