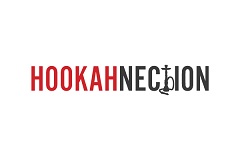 Hookahnection bills itself as "the ultimate hookah review site" and it lives up to that expectation
Irvine, California (PRWEB) February 13, 2013
Hookahnection, the first company of its kind, has today opened its virtual doors with a brand new website. The company offers hookah lovers the ability to get in-depth information, comparisons and reviews, news and more from one convenient location.
Hookah smoking has become a fast-growing trend across the nation, with small hookah lounges springing into life seemingly everywhere. With this increase in popularity has come an increase in availability – hookahs, hookah accessories, tobacco and hookah shisha are available from a wide range of providers, but aficionados are often at a loss when choosing amongst them.
Enter Hookahnection, the first company to offer hookah lovers accurate, in-depth information to help them enjoy their pastime. Hookahnection bills itself as "the ultimate hookah site" and it lives up to that expectation. Visitors will find reviews in every category, from hookahs to lounges, hookah charcoal, tobacco and more.
For beginners looking to maximize their hookah enjoyment, Hookahnection offers a series of videos, as well as how-to articles on subjects like proper shisha storage and preservation, and smoking etiquette. Simply put, there is no better resource for those new to the world of hookah shisha smoking, and Hookahnection verifies and validates every review and how-to, ensuring that visitors have access to only the highest quality information.
While those new to hookah smoking will find this site a vital resource, even experienced enthusiasts will find tremendous value here. From advice on choosing an upgraded hookah to experimenting with different types of tobacco, confirmed fans will find that Hookahnection provides them with the means to gain even greater enjoyment from their pursuit.
To find out more about Hookahnection, read reviews of hookahs or hookah accessories and become part of this growing community, visit http://www.Hookahnection.com.
About Hookahnection: Hookahnection was founded to provide the growing number of smokers and enthusiasts with access to high-quality hookah reviews, as well as information on hookah accessories, lounge and bar reviews and more. The site is a one-stop provider of all things hookah related, and is dedicated to building a real community within this niche by bringing together a team of professional reviewers.