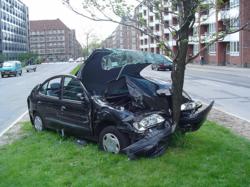 Just enter your zip code to start saving on auto insurance.
(PRWEB) February 12, 2013
Auto insurance rates have fallen nationally by an average of $27. Car insurance rates increased by 8% through 2011, dropped in December 2011 and remained relatively stable throughout the 2012. While the rates have risen slightly in December 2012 and January 2012, average rates still haven't been as low as in February 2013.
"Although insurance rates have risen in the past two months, they came back down in February 2013. Despite the small rises, insurance rates are still lower than they have been for the most part of the last three years. If the rates you are paying now with your car insurance provider aren't going down, or even are increasing, now is a great time to check that you are getting the best deal," says INSVIA.com spokesperson.
Insvia.com is nationwide insurance comparison website. To get free car insurance quote, click here. To get started and see how much you can save, just enter zipcode. Remember that the average consumer compares three rate quotes before choose an insurance carrier.