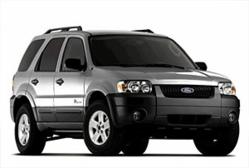 The average consumer compares 3 rate quotes before choosing an insurance company.
(PRWEB) February 12, 2013
ValueSorter.com, click here to visit the website, reports that rates are decreasing depending on the state. Insurance rates have declined by 1.5% since 2006.
"Currently we are seing a national average insurance premium of $1,887. That is down from $1,197 in 2006, but it still varies from state to state. Because insurance costs vary considerable in different locations, it is essential to compare rates before making that important decision. ValueSorter.com makes it easy for consumers to compare rates and buy the right auto insurance policy online." says the ValueSorter.com founder.
Click here to get free car insurance quote.
ValueSorter is an independent insurance comparison portal, where users get unbiased ratings of local insurance carriers. Getting started is simple and easy - just enter zip code and answer five simple questions. After that, users can get quotes on insurance carriers' websites directly. An average quote takes only 6 minutes to complete.