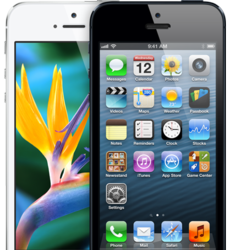 Detroit, Michigan (PRWEB) February 13, 2013
Everyone who has an iPhone that has needed the screen repaired knows how expensive and hard the process can be. A new Internet start up called Gentec.co has made the process easy and inexpensive with its protection plans and repair service. Gentec.co is a repair company that allows it users to purchase protection plans that cover those mistakes that we all make. Even with a small budget anyone can still get the protection needed for an iPhone, iPod touch, and iPad.
The company offers three types of services to their users, Level 1 at $99 a year, Level 2 at $149 a year, and Level 3 at $199 a year. All of the plans cover the device if the screen, battery, camera, or other repairs need to be replaced. Level 1 covers up to two repairs a year, level 2 covers up to four repairs a year, and level three which is Gentec's most popular plan covers unlimited repairs for the device. So everyone might want to know well what is the process? It is so simple all you do is purchase a plan, submit a repair, print out the prepaid shipping label, and mail in the device for free, Gentec's repair team will repair the device the day they receive it, and send it out the next day. Some people have reported that their device was repaired and mailed out the same day.
Gentec started like a lot of other companies: in a dorm room by starving college students trying to avoid the typical 9 to 5 job and lifestyle. And to put it simply, Gentec was born out of necessity because the Founder could no longer afford the pricey repairs associated with breaking his iPhone. Luckily, there were some friends on campus with the exact same problem. After repairing a few broken screens and water-damaged iPhones, word began to spread about his new, awesome service. Before we knew it, Gentec had grown into a national brand, while also offering iPod Touch repair, and just recently, iPad repair, in addition to the original iPhone repair service.
With an average repair costing around $99 a repair and more from most repair companies, Gentec.co has really created a service that many people love. Even if a user never use the service the plan rolls over to the next year. Since the company launched last year, thousands of people have purchased the protection plans for their apple devices. By far Gentec.co offers the best value in terms of a repair company that offers mail-in repair services.