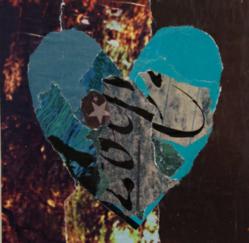 Scottsdale, AZ (PRWEB) February 13, 2013
Love is in the air at the Arizona Fine Art Expo, which provides ample opportunities to fall in love with many fantastic masterpieces produced by international, nationally renowned and emerging artists, who can be seen working in their studio creating all forms of art.
The Arizona Fine Art Expo also has a one stop shop, with the Expo Marketplace. It is filled with goodies for Valentine's Day with artists' limited edition prints, note cards, small bronzes, giclees, decorative pillows, coasters, t-shirts, signed copies of art books produced by Expo artists, jewelry and more. For visitors to Arizona Fine Art Expo these are perfect gifts from participating artist that will fit any budget!
Valentine's Day doesn't have to be about those with a partner – why not celebrate the love of family - a mother, aunt, grandmother, sister or friend and spend some quality time browsing the numerous artworks on offer? With more than 115 working studios, there is so much to see. Enjoy a romantic lunch surrounded by creativity in the Expo café, stopping at the Expo Marketplace for that gift that speaks from the heart.
Get yourself down to the Arizona Fine Art Expo and fall in love with Art this Valentine's Day!
Located at 26540 N Scottsdale Road (corner of Scottsdale Road & Jomax.
WHEN:
January 10th thru March 24th, 2013 Open 10am until 6pm, 7 days a week
WHERE:
Arizona Fine Art EXPO, 26540 N Scottsdale Road, 85254 Southwest corner of Jomax & Scottsdale Roads, North Scottsdale 5 miles south of Carefree & 5 miles north of Loop 101 (15 minutes)
WHO:
Open to the public 100 studios filled with award-winning artists passionately producing art • Easy access and wheelchair accessibility.
ADMISSION & PARKING:
Season Pass (one time fee) $10, $8 for seniors and military. Purchase passes at the gate or call ahead. Return as often as desired at no additional charge with Season Pass.
Parking is Free