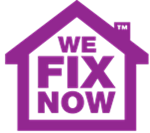 Some people even reported sewage coming up through their sinks.
(PRWEB UK) 13 February 2013
It has been reported by thewestonmercury.co.uk, that one village in particular is already experiencing problems of this nature. Residents in Yatton, North Somerset attended a local PACT meeting to discuss "unprecedented flooding" in the area, with blocked drains to blame for the growing issue. Some people even reported sewage coming up through their sinks.
Providing plumbing in Tottenham, the team at We Fix Now are often called upon for their drain clearing services, operating both indoors and outdoors. Naturally, the team were interested by this recent news and have explained the damage that blocked drains can cause.
"Blocked drains can lead to severe flooding so it's important to treat the issue as soon as possible. It only takes a few days of high rainfall to dramatically worsen the problem, causing significant damage to your property so be sure to contact your local water company or get in contact with a firm of registered plumbers and engineers such as those provided by We Fix Now."
"We have engineers available around the clock and will always strive to provide people with a fully trained individual at the earliest possible opportunity."
We Fix Now is a London-based company providing emergency electricians and plumbing in London and counties. Renowned for their fast and effective service, the firm also specialise in unblocking drains, fixing central heating and boilers and sorting problems with gas. With a strong focus on customer service, We Fix Now prides itself on providing fully qualified and experienced engineers day and night, every day of the year.