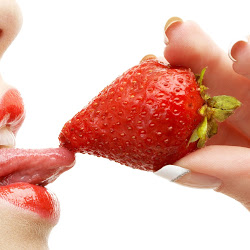 We are here to please your every needs!
Houston, TX (PRWEB) February 27, 2013
People have been becoming tired of just the normal lives that they feel the need to explore a different side. YourPleasurableSecrets.com has a vast assortment of Bondage accessories and bodywear at affordable prices to help add some spice to a rather bland life. They carry ropes, cuffs, gag balls, ticklers and other various bondage accessories to grow the business. They carry a variety of latex and themed bodywear.
Following is some products that YourPleasurableSecrets.com offer to their customers.
Non Skid Crop Red (SKU: CJD6002R)
The NON SKID CROP is a handsome crop that delivers a nice 'sting'!!!' Available in 3 different colors; it boasts an easy-grip handle and textured surface area that insures a well-placed stroke stays where it goes!!!
Fetish Fantasy Satin Love Mask Black (SKU: PD3903-23)
Create thrilling sexual excitement with this beautiful Fetish Fantasy Satin Love Mask. Try it on the lover or use it as a nightshade. When it gets put on the partner, it softly covers their eyes, keeping the lover in a pleasurable state of darkness and anticipation that heightens their sexual desire. This high quality mask stays comfortably in place with an elastic fabric strap. Heightened sensory awareness can lead to extraordinary love sessions.
Rubba Wear Latex Mini Dress (SKU: PD3403-00) and Rubba Wear Latex Gauntlets (SKU: PD3417-00)
This is the original Rubba-wear, the exquisitely designed latex lingerie line developed for the kink at heart! Beware of imitation knockoffs - our sexy latex garments are super-stretchy, sleek and always seductive. Explore the deepest latex fantasies at a fraction of the cost and look great doing it! Be sure to use plenty of Rubba-Glow for an ultra-high gloss shine! Apply talc powder to inside of Rubba-Wear for a comfortable
Electra 5 Black Knee High Boot W/zipper 7 (SKU: XGP-ELE2020B-7)
Knee-high patent-leather look with solid platform and thick heel. Intricate lace up boot with reinforced eyelets. Comes in black and white. Available sizes are 6-16.
Fetish Fantasy Beginner's Ball Gag Red (SKU: PD2161-15)
Explore a new way of communicating without saying a word. Fetish's new Beginner's Ball Gag will give the partner control. Adventure into a new world of submission.
Japanese Love Rope 3m - Red (SKU: TS1014416)
Take an Exotic, Erotic Journey and enjoy a Total Bondage Experience with the Japanese Silk Love Rope. It is 3 meters long (over 10 Feet) made from a material that is soft to the touch but the strong. Highly versatile and easy to use, the Silky, alluring texture will not chafe or damage delicate skin. Quality tested, high-tensile construction is perfect for beginners and experienced players. Explore the pleasure of Japanese Rope Bondage.
About Your Pleasurable Secrets
Launched on July 2012, is an adult retail shop that offers 70,000 adult products at great affordable prices.