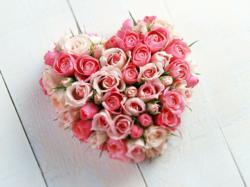 Say I love you with life insurance.
(PRWEB) February 14, 2013
Better Insurance Choice, click here to visit the website, supports Valentine's Day advertising campaign in support of "Insure Your Love" movement by LIFE Foundation.
Life Foundation educates families and spouses the connection between love and life insurance. According to the LIFE Foundation, 88% of women and 77% of men see life insurance as an expression of love for their family. Approximately 75% of Americans would give up a Valentine's day gift for greater financial security.
"Life insurance isn't a popular Valentine's Day gift. But life insurance truly says I love you and I want you to be taken care of, if anything happens to me. That is a powerful statement many Americans can relate to." says BetterInsuranceChoice.com founder.
Currently only 30% of Americans have life insurance in a household. In this economy, life insurance is a Valentine's Day gift that doubles as a financial safety net for couples and families. Click here to get free life insurance quotes.
http://www.BetterInsuranceChoice.com is a leading insurance comparison website. The portal brings consumers affordable life insurance coverage that fits any budget. The company also provides car, health and home insurance quotes nationwide.