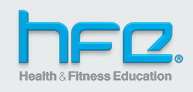 (PRWEB UK) 16 February 2013
January is well known as the month when many decide to put their new year resolutions into practice and hit the local gym.
Often, the main motivation for people is to try and lose some of the excess weight they may have acquired over the Christmas holiday period.
And the result is an onslaught of demand for professionally qualified personal trainers and the one-on-one support that they provide.
According to Health & Fitness Education (HFE), the UK's leading provider of nationally recognised fitness instructor and personal training courses, this time of the year demonstrates the very real need for personal trainers in 2013.
A spokesperson said: "The personal trainer used to be seen as the preserve of the wealthy, but the post-Christmas demand has again illustrated how more and more people are turning to a personal training regime to help them tone up or lose weight.
"The indications are that this trend is set to continue, so there has never been a better time to achieve a professional qualification and become a personal trainer yourself."
Obesity levels in the UK continue to grow, with 26.2% of the male population in England said to be clinically obese according to a 2012 NHS report.
That is one of the reasons behind the growing demand for personal trainers, but another key factor is the breadth and variety of opportunities available to those wanting a career in the industry today.
Qualifications from the HFE can lead on to careers in fitness management, fitness tuition, exercise referral instruction and sports therapy, as well as personal training and fitness instruction.
HFE has a range of qualifications available for all aspects of personal training, from nutrition and gym instruction courses to exercise to music and ultimate fitness courses.
The flexible and innovative courses, such as the HFE Aerobics Instructor course, are based at seven locations around England including London, Birmingham and Manchester.
No instructing experience at all is required in order to begin a level 2 qualification offered by HFE.
For more information about the range of fitness instructor and personal trainer courses offered by Health & Fitness Education, visit http://www.hfe.co.uk.