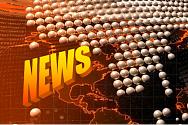 UB Solution is equipped with specialized knowledge of the marketplace. By examining every aspect of our client's business UB Solution is able to engineer affordable financing quickly and efficiently.
New York, NY (PRWEB) February 13, 2013
A Leveraged Buyout (LBO) is a type of business practice where a corporation or a private investor utilizes debt to finance an acquisition. It can be used for an acquisition of a company, part of a company or an asset, like real estate where the purchase price is financed mostly with debt and in which the cash flows of the target to be acquired are used to secure and repay the debt.
A financial sponsor usually invests a small amount of equity (comparing to the total purchase price) and uses a maximum amount of leverage that this transaction would support to pay the acquisition price.
A debt financing usually has a lower cost of capital than an equity, therefore the return on the equity increases with the higher amount of debt. The debt thus serves as a lever to increase overall return of the transaction.
Major Purposes of Leveraged Buyout (LBO):
1. Financing spin-offs
Companies often sell off elements of their business to get cash. An LBO is used to purchase a subsidiary or division of a business.
2. Taking a publicly traded company private
A sponsor buys all of the outstanding stock of a publicly traded company and turns this company into a privately-held enterprise ("taking private" is the opposite of "going public"). Arrangement might be hostile or friendly and will depend on the management position. Hostile cases usually involve an investor, whose intention is to buy, reorganize, and in some cases resell the company to realize a substantial return. Friendly cases normally involve the management that buys the company with plans to operate it as a privately-held entity.
When a company becomes private, based on the new principals objectives it might go through some reorganizations and corporate restructuring: downsizing departments through layoffs, closing unnecessary or repetitive company's divisions and sectors. Once optimization process is complete company might be sold again or go public.
3. Financing transfer of ownership of a private company
A good example for this is a businesses owner, who wishes to retire, but cannot find a buyer or does not want the company to be acquired by a particular buyer.
The acquisition target of a Leveraged Buyout by definition has to be profitable, growing and producing a sufficient cash flow that would satisfy a required debt coverage ratio. Universal Business Structured Solution in its LBO analysis uses EBITDA- earnings before interest, taxes, depreciation, and amortization as a key element for an acquisition evaluation. A "floor" valuation for the company is useful in determining what a financial sponsor can afford to pay for the target and still realize an adequate return on its investment.
Based on this evaluation the leveraged portion of the LBO in a "healthy" company may be as high as 90 percent of the total funded amount. The rest of the amount is usually sponsor's equity, but depending on a transaction might be structured differently, such as convertible debt, mezzanine financing or even seller's note.
By definition any Leveraged Buyout transaction considered as a relatively high risk transaction, especially in the economic downturn times, and therefore would require, of course on the case to case basis an annual return above 15-20 percent for an investor.
Pros and Cons of an LBO
Pros
1. Low initial capital requirement
2.Company can gain great benefits from necessary reorganizations
3. If the acquired company's returns are greater than the cost of the debt financing, then stockholders can benefit from the financial returns, further increasing the value of a firm
Cons
1. Restructuring can lead a company to downsize, so company can become a hostile takeover target
2. High interest rates and high debt-to-equity ratio make company more vulnerable
3. MBO's can produce conflicts of interest among management teams, employees and executives
With the potential for vast profits, it is no wonder that Leveraged Buyout strategies were booming throughout the 1980s. The comeback of LBO's is possible, but some adjustment based on the investor's risk tolerance and availability of a higher risk capital will be made.
UB Solution is equipped with specialized knowledge of the marketplace. By examining every aspect of our client's business UB Solution is able to engineer affordable financing quickly and efficiently.
Feel free to contact Universal Business Structured Solution for more information regarding our services or for an initial consultation and evaluation:
Yury Iofe, Managing Partner, MBA
Universal Business Structured Solution
yiofe(at)ubssolution(dot)com
http://www.ubssolution.com
More educational resources:
http://ubssolution.com/education.htm