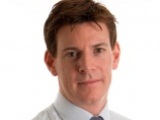 The Jowl Lift can be carried out on its own or as an addition to other CACI programmes. It is ideal for patients that don't like the idea of needles, chemicals or surgery.
London (PRWEB UK) 18 February 2013
It is a year since Cosmedics Beauty unveiled CACI for their patients, offering a range of anti-ageing and toning treatments for the face and body. Since then, the team have added a second machine and now offer both CACI Quantum and CACI Ultimate at their flagship Putney clinic with a vast array of treatments from CACI Eye Treatment and Wrinkle Revelation to a suite of specialised facials and non-surgical face lifts.
CACI is the original and still the best-known name within its class, based on the power of micro-current toning - tiny electrical impulses in a combination of specific waveforms and ultra-low frequencies that re-educate muscles, increase blood and lymph circulation and increase the production of collagen and elastin for a toning impact. The CACI Ultimate machine also includes crystal free orbital micro-dermabrasion and LED - light therapy photo stimulation for powerful combination treatments for the face and body.
This year, the team at Cosmedics Beauty are extending their CACI offering further, being the first clinic in South West London to receive the revolutionary Jowl Lift device to tackle the difficult jaw line and lower face area.
The new Jowl Lift device uses specially designed "Quad Probe" applicators which target the muscles in the jaw area and deliver double the CACI lifting action, for a tighter result in a shorter treatment time. The Quad Probes emit tiny electrical impulses to tone the muscle and to lift, firm and redefine facial contours. Treatment includes use of a special serum which contains a powerful skin firming formulation to enhance the overall toning effect.
Cosmedics' Cosmetic Consultant and Medical Director Dr Ross Perry, MBBS, explains:
"One of the areas where the ageing process can be most noticeable is around the jawline, where the skin can start to sag, forming loose "jowls" around the jaw area. Treatments to rejuvenate the jawline have been limited in effectiveness. Surgery is a last resort, but is not for everyone due to costs, risks and recovery times."
"We have been very pleased with the results from the CACI Non-Surgical Solution at our premier clinic in Putney, South West London and our patients are looking forward to this latest addition to the range, which looks set to offer the most effective jaw definition available without surgery."
"The Jowl Lift can be carried out on its own or as an addition to other CACI programmes. It is ideal for patients that don't like the idea of needles, chemicals or surgery; yet is also a good option to use alongside botox and fillers to complement those treatments in the lower face area."
Cosmedics Beauty is part of the Cosmedics Skin Clinics group, which was established by Dr Ross Perry in 2003 and remains a doctor owned and managed company.
Beauty treatments are carried out by fully trained and highly experienced therapists in the Putney clinic. In addition to CACI Non-Surgical, the team of highly trained therapists offer Murad facials, Soprano laser hair removal, laser skin tightening, waxing, massage, manicure and more.
At Cosmedics Skin Clinics, treatments are carried out by GMC Registered Doctors. The company offer a full range of cosmetic treatments, including popular lip enhancement and wrinkle relaxing injections, dermal fillers and dermaroller®; plus medical treatments including mole removal, thread vein treatment and excessive sweating injections.
Call 020 7386 0464 for an appointment.
http://www.cosmedics.co.uk for further information.