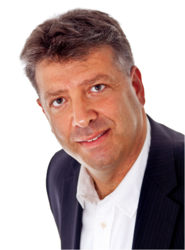 (PRWEB UK) 14 February 2013
Steve Allen Insurance have recently purchased Bury FC bonds to help secure the club financially. Known as 'Shaker Bonds,' their purpose is to raise money for the club to improve its financial security. At this moment in time, the club are experiencing a difficult financial period and financial support is vital. This particular idea was suggested by one of the clubs supporters.
The details of the Bond Scheme are as follows...
Each Bond will cost £150. Fans can purchase as many Bonds as they wish
Payment can be made as an 'up front' total sum or via 3 x £50 payments over the next 3 months January/February, March and April 2013.
All payments to be made before 30th April 2013.
The bonds provide a number of benefits including discounts on season ticket costs, recognition on a supporters wall and a certificate.
When asked about the purchase of the bonds Steve Allen said "It is important to support the club because of the great community work the club provides, and also the history of the club is immense and this needs to be preserved. Steve Allen Insurance are right behind Bury FC all the way. Come on the Shakers!"
For information about Bury FC's Bond scheme visit
http://www.buryfc.co.uk/news/article/shakers-bond-scheme-606736.aspx
About Steve Allen Insurance
Steve Allen Insurance provides all types of insurance cover including critical illness insurance, Life Insurance, Accident and Unemployment cover and income protection insurance. Steve Allen Insurance is a trading name of Carrington and Company which is authorised and regulated by the Financial Services Authority.
Find out more at http://www.stevealleninsurance.co.uk or call 0161 766 1927.