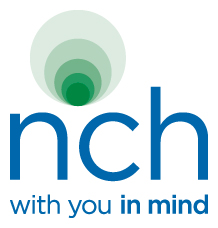 Realising the reason for a fear and regaining control of it can successfully be achieved by hypnotherapy
(PRWEB UK) 12 February 2013
Recently the National Council of Hypnotherapy (NCH) was contacted by a therapist with a happy client who expressed their joy at release from arachnophobia – a fear of spiders. The client was a young lady who was terrified of spiders and would avoid areas where they could be at all costs. At sight, she would scream and freeze on the spot waiting until they moved away. The client knew that it was irrational yet couldn't control her fear and struggled to understand why she had such intense feelings of anxiety. The client approached an NCH member looking for a way to control these feelings as she felt embarrassed and was desperate to control her fear.
The client was seen for a three hour period which looked at where the fear had come from and aimed to relieve her of it. The session used association techniques, asking the client to imagine spiders as she initially became very anxious when she saw a real spider. Soon into the session it became apparent that the fear was learnt from a family member who the client had a close relationship with. Throughout the session the client was told that de-linking her feelings of fear would not de-link her closeness with the family member. The client soon learnt that the fear was not directly linked to the spiders, but was in fact linked to her family member's reaction when they saw a spider. At the end of the session the client was capable of holding a spider and no longer had a fear of them.
The National Council of Hypnotherapy (NCH) is delighted to hear such a successful story – as a representative from the company explained, 'A fear of spiders can become a real problem for everyday life. It is a common yet damaging fear and was responsible for a lot of upset in this case. Realising the reason for a fear and regaining control of it can successfully be achieved by hypnotherapy, as this story clearly demonstrates.'
NCH continues to raise awareness if the benefits of hypnotherapy.
NCH represents over 1800 hypnotherapy professionals within the UK and is committed to ensuring the highest possible professional standards amongst our members. Those looking for help with anxiety, panic attacks, habits and phobias may be relieved of symptoms through local based therapists. As one of the largest registers of independent Hypnotherapists, the National Council for Hypnotherapy (NCH) is actively involved with the Complementary and Natural Healthcare Council (CNHC) and strives to shape standards and future of the profession.