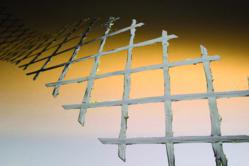 Bethlehem, PA (PRWEB) February 14, 2013
Sami Rizkalla, Ph.D., a member of AltusGroup's technical committee, will present a paper entitled "Sustainable Precast Concrete Sandwich Panels for Schools and Commercial Buildings" at the University of Southern California's "Façade Tectonics" workshop, February 22, 2013, in Los Angeles.
Dr. Rizkalla, Distinguished Professor of Civil Engineering and Construction at North Carolina State University, has authored more than a dozen technical studies about precast concrete wall systems that use carbon fiber grid connectors and reinforcing, marketed under the trade name CarbonCast®. The paper was co-authored by Harry Gleich, P.E., of Metromont Corporation, Larbi Sennour, Ph.D., P.E., S.E. of CEG-TX (CEG-International) and John Carson, executive director of AltusGroup.
Dr. Rizkalla will present an overview of research performed at NCSU's Constructed Facilities Laboratory. Studies have measured the ability of carbon fiber grid to deliver full composite action and withstand cyclic loading (among others). He will also talk about the concrete panels' ability to meet the needs of educational and commercial applications such as structural performance and thermal efficiency.
The half-day conference will coincide with the publication of the Facade Tectonics Journal: Precast Concrete. The bound, color publication will focus on new information that advances the state of the art in the area of precast concrete use for facades and the building envelope. Top researchers and select industry experts in the precast concrete field have contributed original papers to the Journal. The authors will present the results of their work at the conference.
About AltusGroup
The first-ever national partnership of precast companies, AltusGroup (http://www.altusprecast.com) was founded to develop, manufacture and market precast innovations such as the award-winning CarbonCast® line of products featuring C-GRID carbon fiber grid reinforcing. With more than two dozen structural and architectural locations in the United States, the 15 domestic and three international AltusGroup companies have an unparalleled network of manufacturing plants, technical staff and sales personnel to ensure architects, engineers and contractors get the help they need—and the quality and performance they expect—when they select CarbonCast products. For more information, visit http://www.altusprecast.com or call 866-GO-ALTUS.