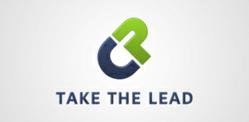 I absolutely trust Joe to oversee the day-to-day operations so that I have the time to focus on expanding the agency.
Charlotte, NC (PRWEB) February 12, 2013
At Command Partners, the goal is to build a strong team from the ground up. By promoting two current members, Joe Recomendes and Jessica Chesney, and adding Alison Phalen, Command Partners aims to continue their growth and stellar reputation.
Joe Recomendes, the former Director of Online Marketing, will take on the role of Chief Operating Officer. Recomendes is now responsible for managing Command Partners' day-to-day operating activities and overseeing all phases of account progress. Also, he will remain a trusted contributor in all marketing and public relations aspects of the agency. It is Recomendes' duty to ensure Command Partners is on track to continue their journey towards success.
"I absolutely trust Joe to oversee the day-to-day operations so that I have the time to focus on expanding the agency," says Managing Partner and CEO Amish Shah. "Between his positive attitude, knack for organization, and excellent leadership, Joe's strong influence will keep Command Partners operating to our maximum potential. We couldn't ask for a better COO."
Jessica Chesney, previous Client Success Manager, is now promoted to Digital Marketing Coordinator. She will ensure all aspects of Command Partners' public relations and digital marketing are running smoothly. Chesney will manage and build media relations, handle press releases, have a strong voice in strategic development, and oversee that all digital marketing plans are executed successfully.
"I learned a lot as Client Success Manager, but I'm excited and ready to take on more responsibility for this agency I love," says Chesney. Her rapid growth and successes made it quite clear that Chesney's hard work and contagious positive energy proves to be a perfect fit for Command Partners.
Alison Phalen, Command Partners' newcomer, has been hired to fill Chesney's previous role of Client Success Manager. Phalen, a recent advertising graduate from Syracuse University's Newhouse School of Public Communications, has a strong passion for social media and is excited to expand her horizons. Phalen states, "I know I have big shoes to fill (referring to Chesney), but I plan to work hard and show that this country girl knows a thing or two!"
After impressive success in 2012, Command Partners looks to build and improve their reputation in 2013. They aim to continue and expand their excellent track record with digital marketing campaigns.
"We have seen a dramatic shift in marketing strategies to develop two-way relationships, and an increasing need to create different and alluring content that engages prospective consumers across multiple platforms," says President and Managing Partner Roy Morejon.
With the changes and additions to their Marketing and Public Relations Department, the strong team at Command Partners will continue to position themselves as industry leaders.
To see what Command Partners' Marketing and PR department can do for your business, contact them at http://www.commandpartners.com or call them at 704-910-5727.
About Command Partners
Command Partners is a digital media agency that focuses on driving online visibility and lead generation including social media marketing, search engine optimization, public relations and strategic advisory services. Command Partners works with clients ranging from high-tech startups and e-commerce brands to Fortune 500 companies. The agency is located in Charlotte, North Carolina and works with clients around the globe.