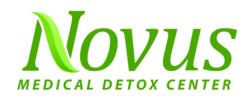 We can't stop the drugs from being made, but we can help people who have fallen victim to them and help get their lives back safely and quickly
New Port Richey, FL (PRWEB) February 12, 2013
A new wave of synthetic drugs is making its way into the hands of Americans, who are dying after abusing chemicals that nobody has ever heard of, stated Drug Enforcement Administration spokesperson Rusty Payne (1). Novus Medical Detox, a drug detoxification facility with a 90% completion rate, is warning the public against the latest production of street drugs. Kent Runyon, Novus' Executive Director, said that education of parents and in schools needs to be increased regarding street drugs in order to deter abuse, dangerous withdrawal symptoms, and even death.
The street drugs, their nicknames and effects are:
1."Smiles"
Smiles, known by drug agents and chemists as 2C-I, may be the latest man-made drug to be hitting the club scene (1). The drug is crafted from a hallucinogenic chemical that alters the brain's balance of dopamine and serotonin. The effects can last up to eight hours. The perilous part is that the effects can take time to appear. People may think they haven't taken enough to feel the effects, so they often take more, risking overdose.
The drug can be taken as small tablets, on pieces of blotter paper, or in powder form, often mixed with something else (such as chocolate).
In a recent case study, a 17-year-old ingested a form of "smiles" by mixing the powder into chocolate. Within an hour of eating it, the boy was convulsing and hallucinating, and eventually stopped breathing (1). His friend, who provided the drug to the teen, is now faced with murder charges.
Novus' medical staff says that there is unfortunately no medical detox protocol for hallucinogens or chemicals that produce them. People experiencing its side effects may also face:
●Loss of control, panic;
●Heart palpitations;
●Memory loss.
2."Wet"
Fox News reported "Wet" as another dangerous street drug. Wet can be used to refer both to a marijuana cigarette dipped in liquid PCP and to the PCP component on its own, which is also used to coat ordinary cigarettes and other substances (2). According to that same report, a man accused of murdering a six-year-old boy and critically wounding his 12-year-old sister was high on a combination of PCP and marijuana.
"[Wet's base] is usually marijuana but actually can be other leaves as well—tobacco, parsley, mint," commented a spokesman for the prosecutor's office that is working on the murder case. "The PCP is the common element."
PCP's immediate effects, though they vary by dose, can include:
●Hostile behavior;
●Feelings of detachment from reality;
●Distorted perceptions of one's body.
3."Weed Candy"
Most recently, parents and community members were warned to look out for "weed candy," which is ordinary candy except that it contains marijuana. While using this substance has been a habit for many decades, latest reports reveal that "the latest reincarnation could contain much more than just marijuana." (3)
The problem lies in the fact that this new "weed candy" contains added deadly ingredients; this is no small matter. What goes into the candy depends on who makes it, and some may intentionally add harmful chemicals.
This weed candy can easily be laced with narcotics that can lead to addiction or even act as a gateway to even worse drugs, says Novus. Weed candy is no laughing matter.
The Novus Difference
Runyon believes that addiction may increase if more people are using these street drugs. They may even try alternative ways to get high, with prescription drugs. The real problem with drugs people may begin to abuse is with the hazardous side effects and withdrawal process. People need to be aware of the ramifications that these drugs may present.
"These street drugs are synthetic and highly dangerous preparations that lead to the use of addictive drugs, which may require professional medical detox," Runyon commented.
Novus' detox programs have a high success rate, as their medical team is specifically trained on how to keep patients from getting sick during the withdrawal process, leading to many completing detox in less than two weeks. Because of their expertise, Novus accepts high-dose patients where other detox centers turn those addicts away. In addition to their special skillset in handling withdrawals, Novus uses a proprietary IV-vitamin mix to strengthen each patient's body.
"We can't stop the drugs from being made, but we can help people who have fallen victim to them and help get their lives back safely and quickly," added Runyon. "We can also educate for prevention, which is the biggest deterrent there is."
To learn more about the Novus Medical Detox Center and its addiction and detox programs, visit http://www.NovusDetox.com.
About Novus Medical Detox Center
Novus Medical Detox Center offers safe, effective alcohol and drug treatment programs in a home-like residential setting. Located on 3.25 tree-lined acres in New Port Richey, Fla., Novus is licensed by the Florida Department of Children and Families as an in-patient medical detox facility. Novus is known for minimizing the discomfort of withdrawal from prescription medication, drugs and alcohol by creating a customized detox program for each patient, incorporating medication, natural supplements and fluid replenishment—putting dignity and humanity back into drug detoxification. Patients have 24/7 medical supervision, including round-the-clock nursing care and access to a withdrawal specialist, and enjoy comfortable private or shared rooms with a telephone, television, DVD player and high-speed Internet access. For more information on Novus Medical Detox Center, visit http://www.NovusDetox.com.
(1) Alexander, Brian. NBCnews.com, September 28, 2012. "'Smiles': New street drug tied to 'Sons of Anarchy' death," vitals.nbcnews.com/_news/2012/09/28/14141952-smiles-new-street-drug-tied-to-sons-of-anarchy-death?lite
(2) FOXnews.com. September 5, 2012. "Dangerous drug cocktail called 'wet' "foxnews.com/health/2012/09/05/dangerous-drug-cocktail-called-wet/
(3) Billi, Charles. WTSP.com. January 4, 2013. "Weed Candy Dubbed Newest Street Drug," wtsp.com/news/topstories/article/290170/250/Weed-Candy-dubbed-newest-street-drug?source=nletter