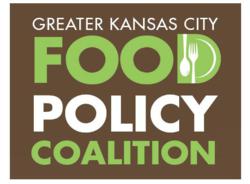 "We want restaurants and cafeterias to start offering local food or, if they already are, to do it better."
Beth Low, director of GKCFPC.
Kansas City, MO (PRWEB) February 13, 2013
Area eateries have better access to fresh, local food thanks to the launch of the Greater Kansas City Food Policy Coalition's (GKCFPC) "Karat Gold" program. The program, free for participants, connects restaurants, institutional cafeterias and other food purveyors with local farmers and peer support on purchasing and using locally sourced food. Karat Gold partners are rewarded for their efforts with a marketing partnership.
With the program's launch, GKCFPC is asking diners and coalition members to encourage their favorite eateries to join the program – setting them up with delicious local food and the program's rewards.
Blue Bird Bistro, Brio Tuscan Grille, Lidia's Italy, Room 39, and the food service operations at Children's Mercy and Saint Luke's hospitals are inaugurating the program. Each has already had success introducing local food to their menus and has joined the Karat Gold program for the next step.
In the Karat Gold program, restaurant partners take a "pledge" to increase local food purchases and to adopt sustainable food service best practices. There are three pledge levels: 14-, 18-, and most-ambitious 24-Karat Gold. GKCFPC, in turn, helps partners implement their pledged changes, in part, by providing them with access to their network of local food producers.
Meanwhile, direct peer support from the Food Policy Coalition teaches partners' employees how to implement the program's best practices, which range from simply identifying when local food is being used to setting up an on-site farmers' market or community-supported agriculture program.
For their partnership, purveyors are provided with promotional window decals and online logos for use in promotional materials. Their commitments are recognized in the local media, and through social media and online marketing.
"We want restaurants and cafeterias to start offering local food or, if they already are, to keep expanding that effort,"," says Beth Low, director of GKCFPC. One key to getting restaurants to take those steps, she says, is "hearing from you," their customers.
GKCFPC encourages diners and GKCFPC members to ask the server on their next date or outing whether the restaurant is a Karat Gold partner.
Restaurants with organic ingredients, vegetarian/vegan fare, and healthy options on their menus are the perfect matches for the program, says Low.
"We want to help make the right thing to do the easy thing to do," she says. "Many establishments are already there."
Institutional food service providers, restaurants, caterers and others interested in the Karat Gold Program should visit http://www.kcfoodpolicy.org or contact Beth Low, GKCFPC Director, at bethlow(at)kcfoodpolicy(dot)org or 816-585-4738.
##
The Karat Gold Partnership is a recognition program of the Greater Kansas City Food Policy Coalition. The initiative provides valuable resources and peer-to-peer support to help restaurants, caterers, hospital cafeterias, school kitchens and other eateries increase local food purchases and implement best practices for sustainable food service and local food purchasing.
###
An initiative of KC Healthy Kids, the Greater Kansas City Food Policy Coalition (GKCPFC) is an alliance of individuals, government representatives, businesses, and organizations representing all critical components of our local food system, including healthcare, agriculture, education, social services, food distribution, government, private business, nonprofit agencies, and others.