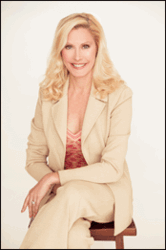 Get of the house. Go on a group date with other singles. Just don't sit around feeling sorry for yourself.
New York, NY (PRWEB) February 14, 2013
Let's face it: Valentine's Day is great for couples, but tough on singles. When a person is single on this romantic holiday, it can feel like everyone else in the world is paired off. What should one do to keep their spirits up?
"It's imperative that you don't sit at home sulking on Valentine's Day. You'll only feel worse," says Christie Nightingale, Principal of Premier Match. "Get of the house. Go on a group date with other singles. Just don't sit around feeling sorry for yourself."
Nightingale suggests seeking out fun activities on Meetup, a website where one can find any group activity under the sun. In New York City alone, a quick search will find a Valentine's Day speed dating event and a singles mixer for those aged 25 to 40. Other such sites include:

Eventful: This site powers the online ecosystem for local events. It has everything from concerts to literary and museum happenings.
Yahoo! Groups: This one is all about connecting with people who share your passions. It even includes groups dedicated specifically to romance and relationships. Hop on and start a discussion.
Grouper: This site is a social club that sets up drinks between two groups of friends: 3 guys and 3 girls. Once membership is approved, the site will match you to someone. Then the two matched people grab two of their friends and the six of them meet for drinks and an establishment picked by Grouper. Much less pressure than a blind date.
If large groups of strangers don't appeal to you, celebrate the day with friends. Gather up all your girlfriends, single work associates, and family and have a Secret Santa-like gift exchange with a Valentine's Day theme. You could trade over dinner or get together somewhere you all agree upon to exchange gifts. Keep a limit to $25 or so, and that way you won't be alone, you will receive a gift, and you won't blow your budget on Valentine's Day. Other alternatives:
Go to a day spa;
Plan an intimate dinner for 3 or 4;
Go ice-skating or to the movies with a fun friend; or
Throw an Un-Valentine's Day party. These can be fun with the right group of single friends.
Don't be defeated by Valentine's Day. Make the effort to get out into the world and, who knows, you might find Mr. or Ms. Right when you least expect it.