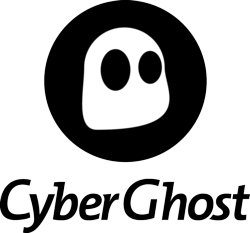 CyberGhost VPN started the year by kicking out the old traffic and bandwidth limitations, adding new features, new servers, and most recently a new protocol.
Bucharest, Romania (PRWEB) February 13, 2013
The first change that can be noticed lays in the new design of the website, which along with an overall better look, introduces additional information about the service in the "Servers Overview" section. The company decided for more transparency, offering details like the precise location and the number of users online on each IP.
The traffic limitations were left aside for the paid users, as well as for the free and promotional ones. More than that, the paid users can now forget about the artificial restraint and enjoy a service with a bandwidth which depends only on their internet connection speed and the uplink of the CyberGhost VPN servers. The average uplink speed provided will be 6 Mbit/s and more on a regular local Premium server.
CyberGhost VPN gave in to users' request and implemented PPTP for all the servers, together with a new protocol, called L2TP/IPsec. The last one is known for the high encryption it uses, as well as for the fact that it supports most devices and operating systems.
They also increased the number of servers and IPs to 151 servers in 19 countries, by adding servers located in the Czech Republic, Ireland, UK, US, Norway, Romania, Netherlands, Russia and Iceland.
About CyberGhost
Founded in 2011 in Bucharest, Romania, or as we like to call it, Europe's new Silicon Valley, CyberGhost S.R.L. is one of the most known VPN suppliers worldwide. In April 2012 the company started to roll out its secure cloud storage service.
The company consists of 20 employees, a developing team in Germany and a group of young, highly motivated IT experts in the company's headquarters in Bucharest, Romania, who established in an extremely short time an extraordinary service with more than 1.9 million users, meant to provide the best and most effective way of Internet security: anonymity!
Have a look at the Ghostie family here:http:// http://cyberghostvpn.com/page/family.php