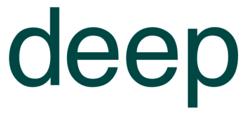 Daniel Green is a hybrid creative, and his digital expertise will provide great benefits for our clients.
Springfield, MO (PRWEB) February 14, 2013
The deep agency today announced a valuable new addition to its interactive marketing team: Senior Interactive Art Director Daniel Green. Adept in graphic design and dream-state tactics, Green has worked with major Proctor & Gamble brands such as Tide®, Duracell® and Oral-B® as well as retail giants Walmart.com and Sam's Club®.
Deep Partner, Creative Director Dan Stewart is eager to welcome Green: "Daniel has significant experience providing interactive marketing solutions to major clients, and the brands deep represents will benefit greatly from his digital expertise and knowledge. With his innovative digital design techniques, we're confident Daniel will be a valuable member of our foodservice marketing group."
Because of deep's expertise in persuasive advertising, the agency has gained accounts with major food labels like Otis Spunkmeyer®, part of ARYZTA North America, Nestlé Professional® and others. Green is prepared to jump in and bring his ideas and talent to the table, helping deep serve its clients in the foodservice industry and beyond: "I look forward to contributing my digital capabilities and expertise in user experience, information architecture, user interface, technology and art direction to the already-talented team at deep."
As deep looks to build on its successful track record in food branding and online advertising, Green's well-rounded experience with web design and art direction leave him poised to lead the company's interactive design projects. Having spent significant time improving marketing campaigns for Tracfone® and Walmart, Green has the capabilities necessary for a strong understanding of clients' expectations of noteworthy results. His history working with both national and regional clients prepares Green to be an excellent addition to deep's artistic hive.
Gaining Green's talent and expertise with digital innovations will be a great advantage to deep, as Stewart explained: "Daniel Green is a hybrid creative. His art direction and design background paired with his digital expertise will provide great benefits for our clients."
deep
Persuasive advertising and foodservice marketing group deep provides innovative branding campaigns to a wealth of successful clients. Founded in 2005 as part of the Marlin Network, the deep agency's expertise in food branding using creative and original techniques assures that each represented brand benefits from being top of mind. Consisting of deep, Marlin, Alchemedia Project, Marlin Network Consulting, Food IQ and STARAwards, Marlin Network is the number one purchaser of foodservice media. Marlin Network is based in Springfield, Mo and is completely employee owned. In 2010 and 2011, Marlin Network was included in Inc. Magazine's lists of America's Fastest Growing companies. Marlin Network is a member of the global Transworld Advertising Agency Network. For more information, follow deep on Twitter, Facebook, Flickr and the b!eep blog and visit deepgroup.com.