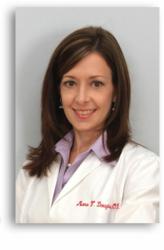 Many patients with these diseases have heard that nothing more can be done for them, but pioneering changes in recent years offer new options.
Monroe, LA (PRWEB) February 13, 2013
Macular Degeneration is the leading cause of blindness for Americans over the age of 65 and affects as many as 15 million people in the United States. That number is projected to grow to 30 million within the next 10 years. Macular Degeneration is a progressive disease that leads to damage of cells in the retina in the back of the eye. Specifically, it affects the central vision in the area called the macula. When the macula is damaged, vision is blurred or distorted. When this happens, individuals have difficulty seeing well enough to do activities that require fine detail vision, like reading, driving, recognizing faces and watching television.
"Many patients with these diseases have heard that nothing more can be done for them, but pioneering changes in recent years offer new options," says Dr. Mona Douglas, a low vision Optometrist, who has offices throughout Louisiana.
"Patients living with macular degeneration often have difficulty performing simple, everyday tasks and performing activities of daily living. This can have a debilitating effect both physically and psychologically," says Dr. Douglas.
While there is no cure for macular degeneration, recent advances in technology are making it possible for patients to see better and maintain independence, thus improving their quality of life.
Spectacle Miniature Telescopes (SMTs) are emerging as a viable option for many patients with vision-limiting conditions such as macular degeneration. The mini-telescopes are built into glasses and allow the patient's prescription to be incorporated inside telescope as well as into the eyeglass lens. The telescopes can be prescribed for one or both eyes depending on the level of vision and the patient's goals. Additionally, miniature microscopes and prismatic can be prescribed to help with certain tasks.
Members of the International Academy of Low Vision Specialists (IALVS), including Dr. Douglas, are also using miniaturized binoculars or telescopes to help people who have lost vision from: Diabetic Retinopathy, Retinitis Pigmentosa, Stargardt's Disease, Albinism, Glaucoma and other vision limiting conditions. IALVS doctors are specifically and extensively trained in advanced optics and magnification principles that most eye doctors have very limited knowledge of or even exposure to.
"It is very challenging for the best of doctors to keep up with all the advancements in the eye care field in their very busy practices. It is unrealistic for you to expect them to be fully knowledgeable in all aspects of vision care," says Dr. Douglas.
If you or a loved one are now having problems seeing and doing the things you have enjoyed or have been told that a change in your eyeglass prescription will not help you see any better, contact an IALVS doctor today. If you live in Louisiana, contact Dr. Mona Douglas and she will personally talk to you over the phone, to see if you are an ideal candidate for Spectacle Miniature Telescopes.
More information about Spectacle Miniature Telescopes can be found on The International Academy of Low Vision Specialists web site: http://www.IALVS.com
If you or someone you love is struggling with vision loss, there is hope. To schedule an appointment with Dr. Douglas, contact
http://www.chismlowvision.com or call (888) 243-2020.
About Dr. Mona Douglas, OD
Dr. Mona V. Douglas earned her Bachelor of Science degree from the University of Houston and her Doctor of Optometry degree from the University of Houston College of Optometry in 1994. She is a member of the International Acadamy of Low Vision Specialists (IALVS) as well as the American Optometry Association and the Texas Optometric Association.
Dr. Douglas provides advanced low vision care to patients with a variety of eye conditions to help them improve their abilities to drive, read their mail, recognize faces and watch TV, as well as to enjoy their hobbies and their independence.
Dr. Douglas and her husband Drew Douglas, O.D., live and have a primary care practice in Tyler, Texas. They have a set of boy/girl twins and enjoy being involved with their children's activities, spending time with family and being active in their church. Born & raised in south Louisiana, Dr. Douglas welcomes the opportunity to offer low vision services to her home state.
About Macular Degeneration
Age related macular degeneration is the leading cause of vision loss in those over 65. By definition, macular degeneration affects only the macular portion of the retina. The retina, like film in a camera, is the photosensitive layer of the eye. It is "wall-papered" to the back of the eye and is extremely thin. The macular portion of the retina, a very small area, is the part we use for sharp, clear central detail vision. The rest of the retina, the peripheral or side vision retina, is used for mobility and detecting motion.
When the macula degenerates, whether it's wet or dry, only the central vision is reduced. The side vision always remains. Always.
Atrophic (dry) macular degeneration is when the cells in the macular die. Causes can be aging, nutrition, sunlight, smoking, genetics and other causes we may not know about yet. There is simply no medical treatment. Dead retinal cells cannot be brought back to life. Retinal cells cannot be regrown, replaced, moved or transplanted.
Exudative (wet) macular degeneration is caused by leakage of fluid from the blood vessels behind the macula. Because the macula has its own blood supply, only the macular area is affected. The peripheral retina has another blood supply.