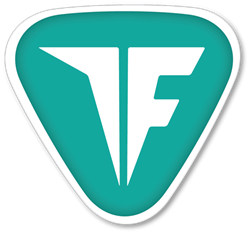 "While we all know we need to live healthier lives, it's overwhelming for the majority of people to make changes for the better," Celebrity Trainer Daryl Devonish
Toronto , Ontario (PRWEB) February 14, 2013
Impact Fitness Inc., has served the online fitness community for many years by providing the most relevant, insightful and topical fitness and health articles, including fast easy workouts with quick and easy healthy meals. Impact Fitness Inc. (IFI) is pleased to announce the official launch of their new site http://www.impactfitnessinc.com as the best and most accessible source for home fitness information on the net today.
Impact Fitness realizes most people have very hectic and busy schedules. By providing articles and videos with short easy workouts or fast and healthy meals, IFI enlightens their audience with more accessible, easily-digestible content to the mass market.
Realizing there was a communication gap between most fitness publications and the majority of the public, Impact Fitness Inc. set out to create a forum that pulled the best of this content together, making it relevant to every body and everybody. Affectionately referred to as the "Buffington" Post, the Impact Home Fitness Post aims to set its readership on any fitness level towards a path to ever-increasing fitness levels with easy fat-burning exercises and nutrition information.
"While we all know we need to live healthier lives, it's overwhelming for the majority of people to make changes for the better," says celebrity coach Daryl Devonish, co-founder of Impact Fitness Inc. "Impact Fitness helps with the mindset to move people in the right direction; people need to be shown the 'yellow brick road' to health." Devonish has a client list from all fitness levels; celebrities, pro-athletes, Olympians and C-level executives, to those who have never set foot in a gym. His concern is the danger of growing obesity levels in Western society.
Co-founder Niall Traynor agrees, "The future of the young is being mortgaged away with junk food and inactivity. It's up to us, the adults: parents, teachers, and coaches to lead by example. We're here to help: fast fat-burning workouts and quick-and-easy healthy meals is what's needed to fit into people's busy lives. Most people don't have the luxury of time to move in the right direction. We change that mentality and make it possible to succeed."
People wanting to know more about Impact Fitness Inc. can visit ImpactFitnessInc.com. Impact Fitness Inc. offers a 60-day fitness and nutrition plan with a limited time offer: a 30-Day Lean Down starter plan that helps transition people from inactivity to regular exercise. Find out more at http://www.impactfitnessinc.com/fit/90-day-challenge/.