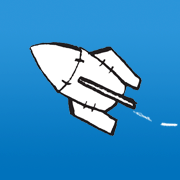 The realization has sunk in for millions of companies that it takes significant time and investment to maintain an effective social media strategy.
Los Angeles, CA (PRWEB) February 13, 2013
Green Candy Media has announced the launch of its Social Media Management division, Rocket Post. Green Candy is a full-service marketing agency, providing branding, messaging, and online presence management to it's clientele. With the increase in demand for the creation of social media content, and the emergence of new and powerful publishing platforms, RocketPost.com fills a much-needed niche in the marketplace by providing simple social media management solutions at affordable rates. The live site marks the official launch of Rocket Post.
Most companies have noticed the explosion of social media over the last few years and have debated internally where social media fits into their business. Because social networks are free to use, business owners have taken steps to set up numerous pages and accounts on platforms such as Facebook, Twitter, Google+, Pinterest and Instagram. But after the initial wave of posts and updates, many business owners find themselves saying "Now what?".
"The realization has sunk in for millions of companies that it takes significant time and investment to maintain an effective social media strategy. The sector is constantly evolving and requires specific skills to create, publish and manage, and it overwhelms most businesses," says Erin Richards-Kunkel, Social Media Director for Rocket Post. Dedicated staff can get expensive, and many marketing agencies charge far too much for the average business to afford. Rocket Post was created to fill this gap and provide the expertise and manpower to promote companies across multiple social media platforms, all at affordable levels.
"To tap into the billions of social interactions, businesses need to engage more with their customers and really stir the conversation. Most companies don't have the resources or time to really take advantage of this engagement. Rocket Post offers businesses a much more affordable way to manage their social media profiles and harness it's full potential," says Light Silver, President and Founder of Rocket Post. "We want to help businesses generate far better word of mouth, far better reviews, and far better sales, all at affordable levels not currently being offered in the marketplace."
Rocket Post is committed to servicing all their clients needs. In addition to content creation and management, Rocket Post offers design services to create branded social media pages, custom applications for pushing out promotions and/or lead generation, reputation management and other services.
Rocket Post is a full-service social media management company specializing in affordable social media services for small to medium size businesses. Headquartered in Los Angeles, the company helps businesses launch their social media strategies into orbit with content, design, promotion and management services. Follow us on Twitter @RocketPost or Facebook or learn more at http://www.RocketPost.com.