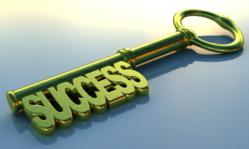 Industry research reveals that 89% of all hedge funds fail to reach $100 million in assets, the minimum institutional threshold.
Austin, TX (PRWEB) February 14, 2013
Johnson & Company has announced "marketing alpha roundtables" to help small hedge funds meet the increasing challenges of raising assets.
"The marketing and fundraising landscape for small alternative asset managers is shifting rapidly due to demands of investors and intermediaries as well as regulatory change via The JOBS Act, which will alter long-standing restrictions on advertising and solicitation. As a result, small funds will face more competition and greater difficulty gaining visibility and awareness among the most-suitable investor and intermediary segments, particularly in a climate of unprecedented volatility, uncertainty, fear and doubt. Consequently, intelligent marketing will be vital to the survival and success of a small fund. However, smaller funds often lack the skills, resources and professional step-by-step process guidance about how to market effectively and raise assets efficiently." said Bryan Johnson, Managing Partner of Johnson & Company.
The "marketing alpha roundtables" to be held in San Francisco, NYC, Miami and Chicago will deliver crucial strategic, tactical and financial marketing information, insight and intelligence to increase the ability of small hedge funds to meet the challenges of marketing, manage the increasing expense of fundraising and successfully raise assets by implementation of intelligent processes that promote efficient enterprise-wide resource allocation and reduce marketing costs.
"Even funds started by those with deep investment experience and outstanding pedigree, are typically in a severely compromised position when marketing and fundraising. At Johnson & Company, we acutely understand the communications, marketing and business development needs of small hedge funds. Our commitment is to help small funds navigate the requirements, complexities, costs, nuances and intricacies of marketing and raising assets. The "marketing alpha roundtables" are a reflection of our focus to continually provide the necessary solutions for smaller funds to achieve economical, expedient, effective and efficient fundraising execution."
For information, visit: http://johnsn.com/Solutions.html
About Johnson & Company:
Johnson & Company, an Austin, Texas-based consultancy founded in 2010, is the "only" independent firm dedicated to providing strategic, tactical and financial marketing and fundraising answers, resources, tools and solutions to start-up and sub $250 million AUM hedge funds by delivering objective, expert, experienced marketing and fundraising advisory services.