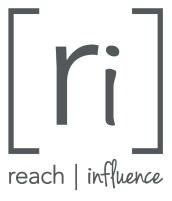 Winston-Salem, NC (PRWEB) February 13, 2013
Inmar, a company that operates intelligent commerce networks, announced today it has chosen reach│influence to market Inmar's digital promotion solutions to independent grocers. Based in Troy, Michigan, reach│influence will be the exclusive provider of Inmar's cloud e-wallet program for paperless coupons to the independent retail grocery channel where ownership is 50 locations or less.
Inmar's cloud e-wallet program for paperless coupons is one of the many solutions delivered through its industry leading real-time relationship platform. Inmar's real-time relationship platform is cloud-based — offering maximum flexibility and security with no incremental capital expenditures.
In choosing reach│influence as its channel partner, Inmar placed particular importance on the group's in-depth understanding of technology and its influence on shopper behavior, their experience in employing data to effectively inform promotion strategy and the success they've had engaging grocery retailers in developing and/or enhancing shopper loyalty programs.
"We've found just the team we need to help us further accelerate growth of the Inmar Promotion Network," said Inmar CEO David Mounts. "We believe their command of the digital promotion ecosystem – combined with their insight into the marketing function of the independent grocery channel – will be invaluable as we work to add retailers to our Promotion Network that already comprises more than 14,000 digitally enabled retail rooftops," added Mounts.
"Being chosen by Inmar to be their exclusive channel partner for these independent grocers is very gratifying," said Eric Green, CEO of reach│influence. "Collaborating with an industry leader possessing such advanced analytics capabilities will enable us to present the very best data-driven solutions for developing shopper engagement programs," adds Green. "Bringing Inmar's digital promotion solutions to these retailers will markedly improve their marketing and measurably enhance the shopper experience. It's a classic 'win-win,'" concludes Green.
In addition to assisting independent grocers to deploy and manage Inmar-powered digital promotion programming, reach│influence will work with manufacturers to provide online content for these retailers.
Inmar has been in the promotions industry for more than 30 years and currently processes and analyzes more than 2.3 billion coupons and related campaigns annually, making it an expert in planning, executing and measuring promotions. In addition to providing promotion management, coupon processing, business intelligence and consulting, Inmar closely monitors coupon distribution and redemption across the country and regularly reports on trends and activity in this sector.
As part of its efforts to effectively disseminate information regarding coupon activity, Inmar will host a webinar, "2012 Coupon Trends – Insights and Analysis," at 11:00 a.m. EST, February 19, 2013. Devora Rogers, Sr. Director, Retail Marketing Insights, Inmar will make the presentation.
The webinar is open to all interested parties, and there is no cost to attend.
The webinar registration link is https://www.inmar.com/Pages/Resources/Webinars.aspx.
# # #
ABOUT INMAR
Inmar is a technology company that operates intelligent commerce networks. Our platforms connect offline and online transactions in real time for more than 1700 leading retailers, manufacturers and trading partners who trust Inmar to securely manage billions of dollars in transactions. Our Promotions, Supply Chain and Healthcare platforms enable commerce, generate meaningful data and offer growth-minded leaders actionable analytics and execution with real time visibility. Founded in 1980, Inmar is headquartered in Winston-Salem, North Carolina with more than 4,200 employees across the United States, Mexico and Canada.
For more information about Inmar's products and services, please contact 866-440-6917 or visit http://www.inmar.com.
ABOUT REACH │INFLUENCE
reach | influence is a marketing analytics company focused on shopper engagement and loyalty programs for the independent retailer. The core of our business is to provide a valuable and relevant service to independent grocers by converging analytics and design through a multi-platform technology system.
For more information, visit http://www.reachinfluence.com.