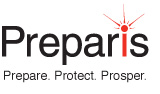 (PRWEB) February 12, 2013
Preparis, an innovative emergency preparedness company based in Atlanta, is launching a free interactive webinar on Tuesday, Feb. 19 from 2 to 3 p.m. EST, designed to help business leaders, decision makers and employees prevent and mitigate violence and improve workplace safety.
The workplace violence interactive webinar, entitled "Preparing for Workplace Violence: What to Do in the Event of an Active Shooter," is spurred by the influx of recent tragedies, such as the office homicide in Phoenix in which a doctor was shot and killed, as well as numerous school shootings around the country. Attendees will learn the best practices to follow in the event of active shooters in the workplace and other violent workplace crises, enabling them to apply these lessons towards cultivating a culture of safety within their organizations. Preparis X-Force advisor William Hildebrand will lead the webinar, drawing from his extensive security experience to teach attendees examples of emergency preparedness in action.
Hildebrand is COO and Protective Security Consultant at NationWatch Protective Advisors, LLC, a Georgia-based company that conducts threat and vulnerability assessments at government, residential and commercial sites, as well as special events, in addition to providing homeland security and counter-terrorism training. Hildebrand also served with the Atlanta Police Department for more than 21 years, eight of which were on the Homeland Security Unit where he was the Critical Infrastruction Protection Subject Matter Expert and Homeland Security Coordinator. After the workplace violence interactive webinar, he will follow the presentation with an interactive emergency preparedness question-and-answer session, enabling attendees to ask questions about the best practices and procedures to follow in the event of a violent crisis.
"Preparis is pleased to offer expertise from one of our most accomplished X-Force members on security and vulnerability assessments," said Armistead Whitney, CEO of Preparis. "Attendees will benefit greatly from Bill's vast breadth of knowledge on workplace violence prevention, while learning effective emergency preparedness practices that they can immediately implement to improve workplace safety. We're proud to bring such a timely topic to businesses of all sizes by one of our X-Force team members."
"In this day and age, it is more imperative than ever to teach your employees emergency preparedness on how to respond to workplace violence," said Hildebrand. "I'm pleased to be able to offer attendees the insight that they need to keep their companies and their employees safe, leveraging the essential practices necessary to help business develop a lasting culture of workplace safety, no matter what situation arises."
To register for Preparis' upcoming workplace violence interactive webinar, please click here. Attendees can submit inquiries for the question-and-answer session in advance to webinars(at)preparis(dot)com or via Preparis' Twitter page. Those interested in attending are encouraged to sign up as soon as possible, as space is limited. Upon registration, attendees will receive an Active Shooter emergency preparedness checklist to review their company's workplace violence preparedness plans.
To learn more about responding to active shooters or other violent threats in your organization or to discover how to improve workplace safety by utilizing Preparis' suite of emergency preparedness, crisis recovery and business continuity planning tools, please visit http://www.preparis.com.
About Preparis
Preparis provides the industry's first subscription-based emergency preparedness platform, with a two-way emergency notification system that is simple and easy-to-use in the event of a crisis. The platform also combines expert information, response protocols and employee training, designed to help companies build and maintain a capable crisis team to streamline communication during a disaster. For more information about Preparis, please visit http://www.preparis.com.