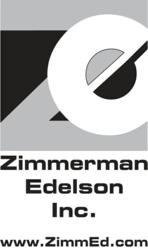 "Zimmerman/Edelson INK is a way for us to share useful tidbits of wisdom from our expert staff with the online community."
Great Neck, NY (PRWEB) February 13, 2013
Zimmerman/Edelson Inc., Long Island's leading public relations, advertising and marketing firm, is proud to announce the launch of its new blog — Zimmerman/Edelson INK. The blog will offer insight for people in all fields, at every level, with a refreshing touch of humor.
"All of us at Zimmerman/Edelson are excited about the launch," said co-founder Ron Edelson. "The blog is lighthearted and fun to read, while at the same time offering something of value for everyone. Zimmerman/Edelson INK is a way for us to share useful tidbits of wisdom from our expert staff with the online community."
Deborah French, the firm's director of creative media, oversees the blog and is the driving force behind its development. "Zimmerman/Edelson INK is about inviting people inside Zimmerman/Edelson, in a sense," she commented. "It's our way of connecting and engaging with people, and offering them something they can take away and use right now."
An added bit of fun on this blog is the captivating animal imagery accompanying each post. To check out Zimmerman/Edelson INK, go to zimmed.com and click on the blog tab, or to zimmed.tumblr.com.
Zimmerman/Edelson, Inc., located in Great Neck, N.Y., is a full-service agency providing public relations, marketing, advertising and social media services. For more information, log on to zimmed.com.