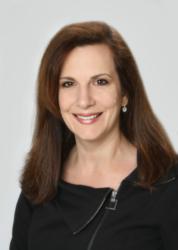 Jody has partnered with several clients to make real progress toward the IHI's Triple Aim of better health, better care, and lower costs.
Denver, CO (PRWEB) February 12, 2013
Aspen Advisors, a U.S.-based global healthcare consulting firm, announced today that it has promoted Jody Cervenak to a principal with the organization. Cervenak joined Aspen in January 2012 from UPMC where she served as the CIO of the Physician Services Division for 11 years, leading and directing the IT strategy of the UPMC employed physician community which included 2,800 employed physicians and 450 ambulatory sites.
"Over the past year, Jody has made significant contributions to our growth and collective reputation," said Daniel Herman, Founder and Managing Principal at Aspen Advisors. "She has partnered with several clients to make real progress toward the IHI's Triple Aim of better health, better care, and lower costs. Her industry expertise and relationships have also contributed to Aspen's welcoming several new clients."
"Additionally, she has made thought leadership contributions including writing an article published in CHIME's "CIO Connection" about the need to shift from patient portals and personal health record access to online healthcare as a service and co-authoring a white paper titled "Solving the Specialty EMR Implementation Puzzle". She also co-presented on eHealth at a regional conference coordinated by four Texas Chapters of the Healthcare Information Management and Systems Society (HIMSS)."
About Aspen Advisors:
Aspen Advisors is a professional services firm with a rich mix of respected industry veterans and rising stars who are united by a commitment to excellence and ongoing dedication to healthcare. We work with healthcare organizations to optimize the value of their information technology investments. Our experienced team is highly skilled in all aspects of healthcare technology. We understand the complexities of healthcare operational processes, the vendor landscape, the political realities, and the importance of projects that are executed successfully – the first time. Every client is important to us, and every project is critical to our reputation. Established in 2006, the firm has grown significantly year-over-year and has earned accolades for our culture and growth. We were named one of Modern Healthcare's "Best Places to Work in Healthcare" in 2011 and 2012 and one of Consulting magazine's "Best Firms to Work For" in 2012. Our hallmarks are top quality service and satisfied clients; we're proud of our KLAS rankings and that 100% of our clients are referenceable. Learn more at http://www.aspenadvisors.net.
###