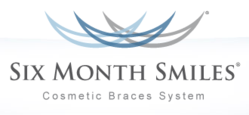 "We are one of the only providers in the area that provides this short term orthodontic treatment and we do several cases. If you're ready to change your life and restore your smile, we are here to help."
Impressions Dental
Phoenix-Mesa, AZ; Houston, TX; San Antonio, TX; Chicago, IL; Philadelphia, PA (PRWEB) February 13, 2013
Chandler family dentist Impressions Dental has teamed up with PageViews Interactive LLC to let current and future patients know that the office is now authorized to provide services associated with the Six Month Smiles® program. On the cutting edge of modern orthodontics, this short-term treatment marks a departure from standard braces that take up to two years to correct front tooth alignment.
Optimizing cosmetic results in just six short months, patients find that their front teeth will shift into an aesthetically pleasing position that is evident with each smile. These quick braces do not deal with jaw alignment issues or bite problems. Yet for the teenager or adult who simply wants to have that perfect smile they always dreamed off, the Six Month Smiles® treatment is a quick and convenient way to achieve a stunning result.
Impressions Dental now joins the ranks of the few Chandler cosmetic dentist s who offer this service to their clients. Much less expensive than traditional braces, the clear brace construction and tooth-colored wires provide a discrete alignment for the fashion-conscious patient who does not wish to call a lot of attention to the movement of teeth. Smile with confidence while the teeth move into place. Keep smiling once the process is completed.
The Six Month Smiles® program offered by Impressions Dental is targeted specifically toward adults and teens with crooked or crowded front teeth. Another area of correction is uneven spacing of the teeth. Contact the dental office today to find out if you are a good candidate for this new procedure.
About PageViews Interactive LLC
PageViews Interactive LLC is an expert in the field of organic Internet traffic creation. Using innovative SEO practices, PageViews works with businesses to reach out to clients and customers. Contact PageViews at 480-556-9752 or via the Internet at http://www.pageviews.com/.
About Impressions Dental
Impressions Dental is the family dentist in Chandler who offers short-term orthodontic services alongside preventative and restorative services. Brigham Baker, DDS, who is a member of the American Dental Association, the National Dental Association, the Academy of General Dentistry and the Arizona Dental Association, heads the office. Located at 5970 South Cooper Road in Chandler, call Impressions Dental at 480-814-8888 or visit the dental office's website at http://www.impressdental.com/.