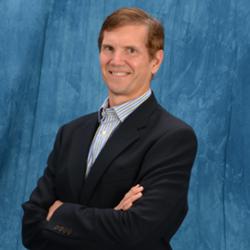 Frankfort, IL (PRWEB) February 14, 2013
This free webinar Gemba Walks for Service Excellence provides a fresh perspective on how to apply Gemba Walks—visiting the areas where the service provider interacts directly with the customer—to identify new service delighters and make a lasting positive impression on customers.
This 20-minute webinar format will cover:

Lean Leadership
Gemba Walks
Value Propositions
Essentials for Service Excellence
Service Innovation Mindsets with real-world examples
When: Wednesday, February 27, 2013
12:00 pm - 12:20 pm CST
Who Should Attend:

People who want to learn more about World-class Lean Service
Employees new to Lean Service
Anyone who needs to re-energize Lean efforts
Executive, Managers, Supervisors, and Leaders wanting an overview of Lean for Service and its benefits
Experienced practitioners of Lean that want a refresher or to gain another view or insights
Individuals who need to be convinced that Lean for Service will benefit their organization
About the Presenter:
Robert (Bob) Petruska brings 20 years of experience improving performance in a variety of fields including aerospace, automotive, food, healthcare, office, and services. Petruska holds a Bachelor of Science degree in Industrial Technology, and a Master of Science degree in Manufacturing Systems. Author of "Gemba Walks for Service Excellence" published by Taylor and Francis Productivity CRC Press in 2012. Petruska is also an ASQ Certified Six Sigma Black Belt and Certified Quality Engineer.
Stop by http://www.5Ssupply.com for more information on how to apply lean principles to improve any workplace. Contact 5S Supply at 888 4 LEAN 5S (888-453-2657) or info(at)5Ssupply(dot)com. 5S Supply is the premier provider of Lean supplies, training and services.