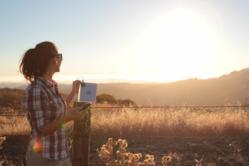 "A one-stop shop for all your solar needs: purchases, news and intellectual conversations"
San Jose, CA (PRWEB) February 13, 2013
"The new Suntactics website (http://www.suntactics.com) allows us to integrate all our social media and begin to inform people of solar breakthroughs with our up to date blog and forums," said Dean Sala, Suntactics Founder and CEO. "They enable Suntactics to establish an interactive community in which we can all listen, learn and grow as our company expands."
Other important features of the new Suntactics website include:

Very comprehensive "Learn Tab" for customer research.
Users can register, get an account and get on a mailing list.
Resellers can contact Suntactics directly, easily find the information they need and purchase directly from the website.
Improved shopping cart, no more PayPal, you can now use any credit-card, better shipping choices for customers.
Each product has a tab window that describes the product and includes a separate FAQ, and review form.
Two new product accessories are now available: sCharger Holder and 5000mA USB storage battery.
The website launch is the latest event in a year which has been one of Suntactics' busiest to date. SunTactics has always strived to be your solar experts and this new website will be your one stop, for all your portable solar needs. Check out the Blog to read about the exciting, eye-popping advances in the solar world and make sure to spend some time in the forum exploring all the possibilities of what solar can do for you.
About Suntactics
Suntactics focuses on portable solar and off grid solar energy products. Their current products are a unique 5-watt handheld solar charger called the sCharger-5 for solar charging smartphones like the iPhone and powerful dual port 14-watt solar charger called the sCharger-12 for solar charging multiple remote devices including tablets like the iPad. These compact high power and durable solar power chargers meet the needs for a wide range of portable devices. The units are manufactured in the USA at Fastrak, a veteran owned contract manufacturer. Suntactics is headquartered in San Jose, CA.