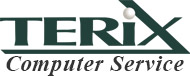 Sunnyvale, CA (PRWEB) February 14, 2013
TERiX Computer Service is proud to announce that their hardware maintenance availability will continue uninterrupted on a range of Hitachi Data Systems® (HDS) datacenter storage systems recently identified as going end-of-service-life (EOSL) in July 2013.
EOSL means that the Original Equipment Manufacturer (OEM) will no longer offer maintenance services, parts or onsite technicians for contracts that provide Service Level Agreements (SLA). Customers who continue to use EOSL systems without an alternative for hardware support will experience delays, potential downtime, and unplanned time and materials costs should any problem arise. TERiX Computer Service is pleased to provide full SLA coverage with readily available parts and technicians on the EOSL systems named in this July announcement, permitting uninterrupted coverage and keeping costs and complexities down and systems availability up for affected businesses.
HDS has announced that Universal Storage Platform models USP100™, USP600™, USP1100™ and NSC55™ will be EOSL as of July 31, 2013. This also serves as the EOSL date for rebranded Hewlett Packard® Storage works™ models CP12000™, XP10000™ and Oracle® StorEdge™ 9990™ and 9985™ systems. This announcement impacts thousands of businesses which must decide what to do about it.
Storage support continuity is a critical need as customers determine their migration strategies to new platforms. Data and the actions it enables are the heart of competitive businesses, and heart upgrade decisions aren't to be taken lightly. TERiX extends the timeframe and eliminates the pressure for an upgrade to newer models, and gives businesses the option to continue using the existing systems for as long as they have needs.
As an independent provider, TERiX Computer Service retains experienced technicians, parts and expertise on new manufacture and legacy systems even decades past their announced EOSL date. TERiX has stocked and available logistics and field support resources throughout the US and 48 countries to continue to provide uninterrupted, full SLA maintenance coverage on these named models regardless of OEM end-of-service-life announcements.
About TERiX Computer Service
TERiX is a global datacenter hardware support company providing flexible multivendor service on over 30 OEM brands of server, mainframe, storage and network products and Operating Systems. These include new manufacture and legacy platforms from IBM®, Cisco®, HP®, Dell®, Oracle®, HDS®, EMC®, and NetApp®. TERiX Computer Service customers worldwide include 50 of the global Fortune 500, 30+ major telecommunication companies, 20+ major finance/banking firms, more than a dozen healthcare and pharmaceutical giants, and 20+ Federal Agencies, also partnering with several global systems integrators and OEMs. TERiX provides a lab-tested, customer-focused support experience with strong service metric attainment, and as an independent service provider that is hardware agnostic, acts as a trusted neutral-party advisor to clients and partners. For more information, visit us at: http://www.terix.com.