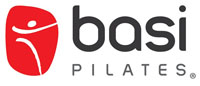 COSTA MESA, California (PRWEB) February 14, 2013
BASI Pilates®, a leading teacher training and professional education academy, has announced that an all-star Learn From the Leaders conference will be the kick-off event for its 25th anniversary celebrations. The conference will be held on June 8 & 9, 2013 at the Newport Beach Hyatt Regency Hotel in Newport Beach, California.
Headlining the conference will be Rael Isacowitz, the founder of BASI Pilates and a veteran teacher of the method, and Pilates Elder Lolita San Miguel, a former student of Joseph Pilates himself and one of only two people certified by the master to teach his method.
Also teaching at the conference will be Alan Herdman, teacher, author and the pioneer of Pilates in the United Kingdom, Karen Clippinger, professor of kinesiology and dance at California State University Long Beach and Brett Howard, Director of Education at the United States Pilates Association™ and a Senior Teacher of Teachers in the New York Pilates Studio® Teacher Certification Program.
The workshops presented at the two-day Pilates extravaganza will include Form and Function, Pilates in 3D, Pilates for Seniors, Lolita Shares her Pilates Barrels and Arcs, Pilates Programming and Exercise Selection, Pilates Footwork, Low Back Pain and Pilates, Osteoporosis and Kyphosis and Mastering Control in Pilates.
The conference is open to all Pilates professionals. People interested in participating can learn more about the conference or register at the BASI Pilates web site.
The Learn From the Leaders conference will kick off a year of learning and celebration marking BASI's 25th year of contribution to the Pilates community. From its humble start in Sydney, Australia, in 1989, BASI Pilates has expanded into a global Pilates teacher training network, with courses in well over 100 locations and 27 countries. Thousands of BASI graduates are today teaching Pilates professionally around the world.
##
About BASI Pilates®
BASI Pilates® is a Pilates teacher training academy that prepares students to instruct in the Pilates method, according to the legacy of Joseph Pilates and contemporary scientific knowledge. Holders of the BASI Pilates Mat Teacher Training Course diploma are fully qualified to instruct in Pilates mat exercises, while holders of the Comprehensive Teacher Training Course diploma are qualified to instruct in both mat and apparatus exercises. BASI Pilates also offers a comprehensive advanced education program for qualified professionals. Based in Costa Mesa, California, BASI Pilates provides courses throughout the US and in over 25 other countries. BASI Pilates is a privately-owned institution that is approved by the California Bureau for Private Postsecondary Education and affiliated with the Pilates Method Alliance, the Asian Academy for Sport and Fitness Professionals and other industry bodies around the world.
For more information about BASI Pilates and the Learn From the Leaders conference, please contact Jeanne King, 1-866-992-2742.
__title__ BASI Learn From the Leaders]