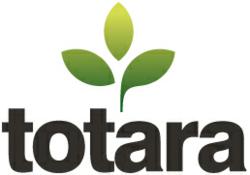 Wellington, New Zealand (PRWEB) February 12, 2013
The addition of ASM to the Totara Partner network helps both companies reach new clients and broaden their respective market share. The US Government represents a new and important market for Totara LMS. Under the terms of the partnership, ASM will submit Totara LMS for the US Army's Certification of Networthiness, a certification that demonstrates a system complies with functional and interoperability requirement within the Army Enterprise. Attaining this certification is important in order to sell and support Totara LMS solutions for US Federal Government agencies. Please refer to http://www.atsc.army.mil/tadlp/contractors/capdl/config/networthiness.asp for more information.
"We are very pleased to add ASM Research to our partner network. The US Federal Government is a highly important market for us and having a partner with strong expertise in selling and maintaining solutions for Federal Government agencies for over 30 years is valuable to our future growth. Our team is very excited to work with ASM," said Willem Boom, Vice President Partner Solutions, Totara LMS.
"Our goal is to deliver sophisticated learning management solutions to our Government clients–solutions that are efficient, smart, secure and cost effective. ASM's new partnership with Totara means we introduce the very best of suppliers and together we provide extraordinary systems implementation, integration and support. ASM is looking forward to a long and fruitful partnership with Totara LMS," said John Fraser, ASM's President and COO.
About ASM Research
ASM Research (ASM) is a leading provider of both customized and COTS-based learning and training solutions to Federal, state and local government. For more than 30 years ASM has worked hand in hand with clients, both large and small, to further workforce development and to provide world-class training and talent management services and solutions. As an information solutions service provider and integrator, ASM provides complete learning solutions that include consulting, programming, hosting, system design, implementation and integration, course development, and customer support services. ASM is an employee-owned company with a long history of demonstrating that our extraordinary commitment to our client's mission consistently produces extraordinary results. To learn more about ASM, go to http://www.asmr.com.
About Totara Learning Solutions
Totara is an open source learning management system for the corporate sector based on Moodle. Totara LMS has a range of enhancements over and above the wide-ranging functionality already available in Moodle. These enhancements are designed specifically for corporate organizations and include:

Individual development plans
Classroom management
Team management
Competency management
Learning paths
Program management
Sophisticated reporting
Enhanced search
The Totara LMS Partner Program is designed to support organizations in delivering enterprise LMS solutions to their clients. Technology Transfer Services will add Totara LMS to the wide range of learning services that it offers its clients. Please visit http://www.totaralms.com.