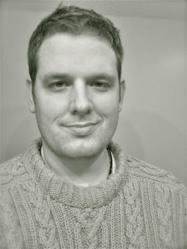 I wanted to go after the energy sector, to influence them to make transformational change,
Somerville, MA (PRWEB) February 13, 2013
Just in time for the President's Day Forward on Climate Rally 2013 in Washington D.C. comes eartheaded's eye-opening interview with Drew Grande, Massachusetts campaign organizer for the Sierra Club's "Beyond Coal" campaign.
eartheaded's conversation with Grande is the second in its popular earthfolk interview series. Designed to honor everyday environmental champions, the earthfolk series also highlights the latest innovations and developments in the 21st century green movement.
To support this good work, eartheaded invites the public to nominate earthfolk heroes by posting suggestions to its Facebook page.
Moving Massachusetts Beyond Coal
Drew Grande has no love for fossil fuels. Working with fellow Sierra Club campaigners, he's been crisscrossing the state of Massachusetts, targeting the shutdown of outdated coal plants. That includes the Mount Tom plant, an energy dinosaur in Holyoke.
"I sat down with a woman who moved [to Holyoke] with her family in 1983," says Grande. "She now has fourteen grandchildren and great grandchildren, six of whom have asthma. One of them even had to be hospitalized when he was three months old because of asthma, and was put into a medically induced coma for three months."
Grande has also been hard at work on the Sierra Club's "Coal Free T" campaign – a grassroots initiative that aims to convince the MBTA to source its energy from renewable energy sources.
"The MBTA is the top consumer of electricity in Massachusetts. This crosses over residential, commercial and industrial lines. No other entity uses more electricity," says Grande. "If we can get them to start relying on more renewables for their power, it would open up the market for more clean sources of energy."
About eartheaded®
eartheaded is an environmentally-conscious product and consulting company located in Union Square, Somerville. In addition to selling "green" apparel and advising companies on ways to lower costs by conservation, eartheaded partners with other socially progressive organizations to build innovative campaigns that advocate for a particular issue.