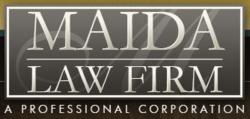 Beaumont, TX (PRWEB) February 12, 2013
Attorney Justin Audilet of the Maida Law Firm has become a member of the National Association for Consumer Bankruptcy Attorneys (NACBA). The NACBA was created by a small group of attorneys in 1992 and has now grown to more than 4,000 members nationwide. The NACBA was founded because there was an absence of a national advocacy organization and as a result, too much power was given to the consumer credit industry, thus eroding debtors' rights to gain a fresh start. Alarmed by the industry's ability to change the Bankruptcy Code, a group of determined attorneys created the NACBA to counter the attacks on the Code.
Today, the 4,000 plus member organization is comprised of practitioners that file thousands of cases every year to practitioners who file less than a hundred cases every year; however, all of the members have the united goal as a group to be run solely for the benefit of the consumer bankruptcy attorney and their loyal clients.
The NACBA has grown to a large national organization that is recognized by Congress, the media, and the judicial branch; it is the leading voice in the United States on consumer bankruptcy law. The association's members are frequently called upon to testify before legislative bodies and to share their expertise with other attorneys and legal organizations. The NACBA is the leading force against anti-debtor legislation that is actively sought by the consumer credit industry. The organization's members actively work to ensure that Washington enacts effective and just legislation and the NACBA will continue to play a pivotal role in shaping the landscape for consumer bankruptcy cases nationwide.
Attorney Justin Audilet is proud to have become a member of the NACBA, and he is certain that his membership will only strengthen his ability to provide superior legal representation in Chapter 7, 13, and Chapter 11 bankruptcy cases. Attorney Audilet earned his bachelor of science degree from Lamar University, Beaumont, Texas. From there he went on to earn his juris doctorate from Texas Southern University Thurgood Marshall School of Law, in Houston, Texas, graduating magna cum laude. During law school he was the associate editor at the Thurgood Marshall School of Law Review. He is admitted to practice before the U.S District Court Eastern District of Texas, and the Southern District of Texas.
He is a member of the State Bar of Texas and is a United States Army veteran. The Maida Law Firm, P.C. has more than 40 years of bankruptcy experience, and the firm's lead attorney is Board Certified by the Texas Board of Legal Specialization. With its primary office located in Beaumont and its Houston office, you can contact an attorney at (713) 396-5094 or visit their website online at http://www.maidalawfirm.com.